| | |
| --- | --- |
| | What is Baba's Shop? |
Baba's Shop is now OPEN! Come get the items you want!
Sun 01/31/2016 06:59 pm PST
You can find that must-have item here!
*Please navigate to the following path to enter Baba's Shop: "Shop" --> Baba's Shop".
Trade with Baba! You can use Trade Pts. or Zeni to trade at "Baba's Shop".
= Trade Pts. =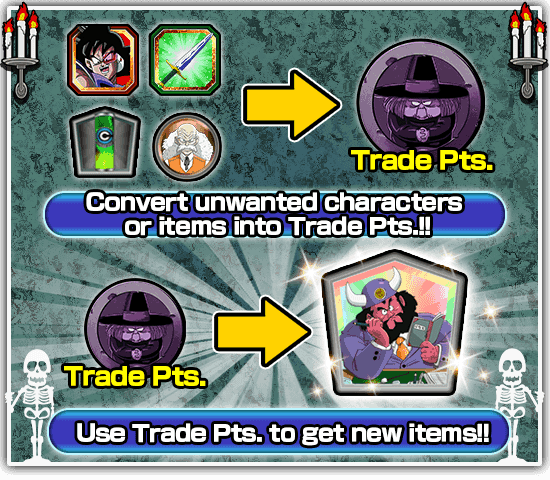 - Items for trade update over time, or use Dragon Stones to immediately update the inventory.
- The items up for trade are selected randomly.
- Initially only 1 item is available for trade. Use Trade Pts. to unlock more item slots in the shop. The more item slots unlocked, the more chances to find your dream item!
- There is a rare chance for precious items or discounts to be found!
= How to Earn Trade Pts. = - Characters or items can be exchanged for Trade Pts.
- The amount of Trade Pts. you get from exchanges depending on the characters or items you offer.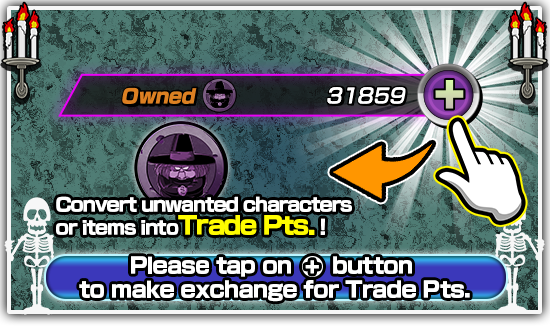 In addition, please be aware that characters or items cannot be retrieved once exchanged.
Also, Baba won't trade for all items.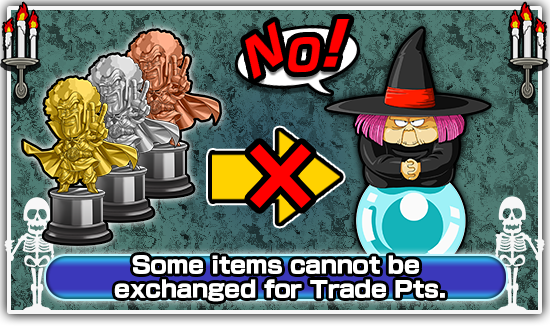 Use Zeni to Trade
- There are also items than can be purchased with Zeni at Baba's Shop.
- After you purchase a certain item with Zeni, it will be restocked after a certain period of time.
- The available items you can purchase with Zeni rarely update.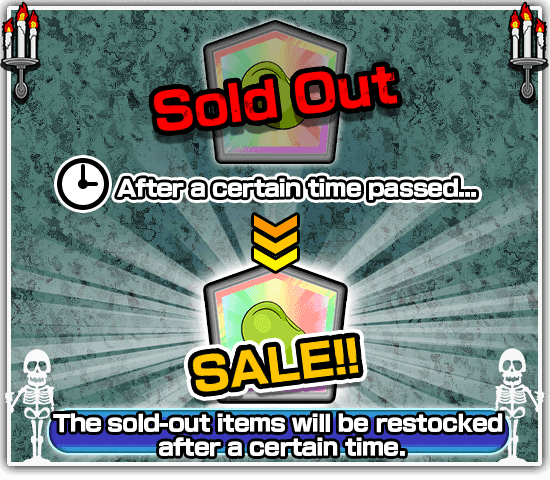 = Tips on Baba's Shop = - Baba's Shop is a place where you can exchange "unneeded items" for Trade Pts. and purchase "needed items" with the points.
- If you happen to collect more Awakening Medals or items than you need, exchange them for Trade Pts. at Baba's Shop.
- Try your luck at Baba's Shop if you miss your chance to collect certain Medals in events. They might appear in Baba's Shop for trade. Keep an eye on the update timer for new stock!
- The more slots you unlock in Baba's Shop, the higher the probability you will find the items you need!
* Please note that the pricing in Zeni and Trade Pts are subject to change without prior warning.
We hope you continue to enjoy playing Dragon Ball Z Dokkan Battle!