| | |
| --- | --- |
| | Resurrection 'F' Returns! |
The Special Event is now on! Grab this chance to collect Awakening Medals and powerful Support Items!
Thu 03/15/2018 01:43 am PDT

Resurrection 'F' is now on!
Golden Frieza is here!
Join this event and collect the Awakening Medals!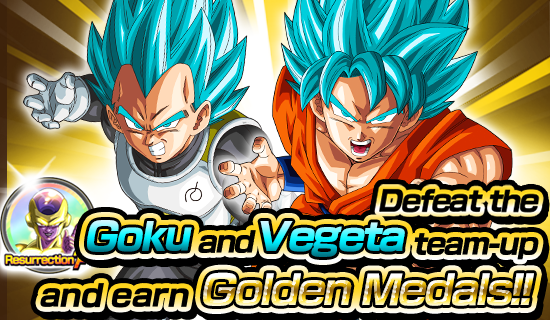 "Full-Power Whis?!" The master of the God of Destruction Whis will give you some solid training! Defeat him and you will have a chance to get a powerful Support Item!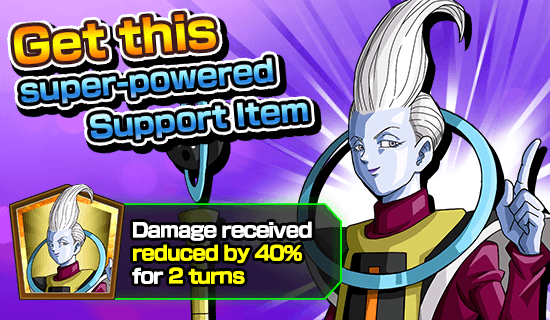 Dokkan Awakening

Take Frieza's power to the next level with a Dokkan Awakening! Collect the required Awakening Medals now!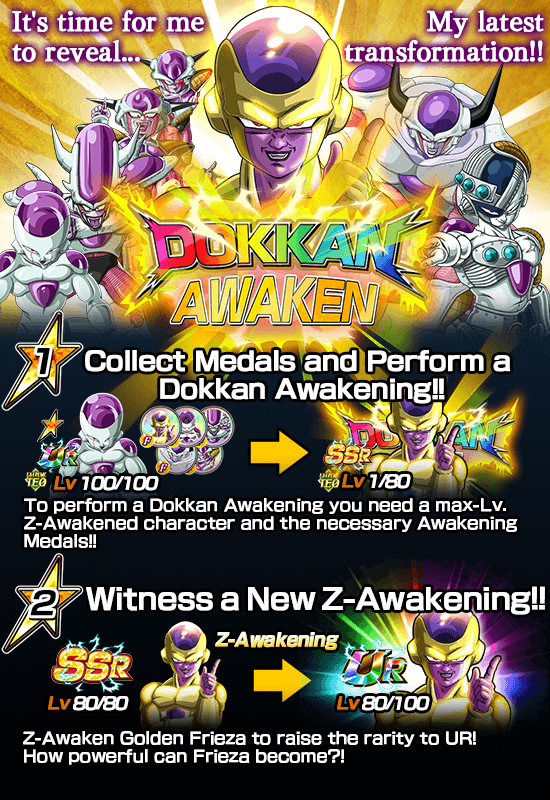 The amount of required Awakening Medals varies according to the form your Frieza is in.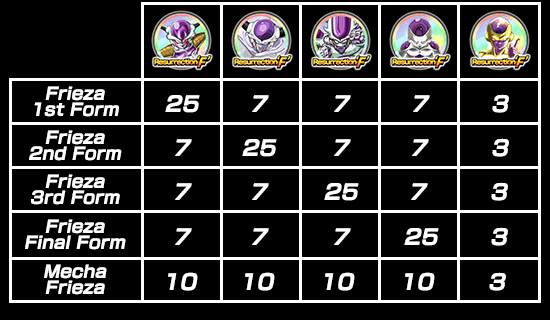 * Golden Frieza's stats and Passive Skill vary according to the character from whom he is Dokkan Awakened.
* The Super Attack's power of Golden Frieza varies according to the character from whom he is Dokkan Awakened. It would vary between "causes huge damage to enemy" and "causes extreme damage to enemy".
*Dokkan Awakening is irreversible.

Support Items

Collect supreme Support Items in this event!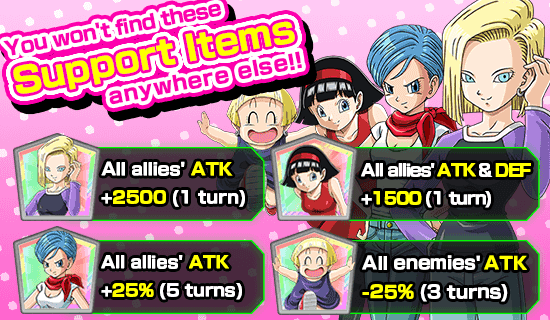 If you encounter Captain Ginyu who has switched bodies with Goku, defeat him and you will be rewarded with massive EXP and Awakening Medals!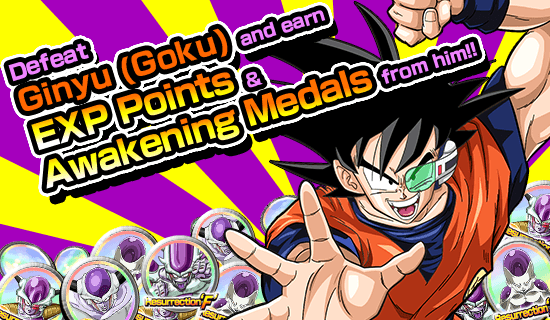 Other Rewards

< Dragon Stone > - "Ginyu Force Rules" - "3rd Transformation" - "Battle of Ultra Evolution" - "A Trial Beyond Divinity" - "The End of the Battle Beyond Gods" - "Full-Power Whis?!"
One Dragon Stone will be rewarded for clearing each difficulty of the stages above. 18 Dragon Stones are available in total.
* Obtaining Dragon Stones as a clear reward can only be done once.

Event Period

3/14 (Wed) 22:30 ~ 3/30 (Fri) 21:59 PST
* Caution: Event Times in Dokkan Battle are listed in Pacific Standard Time (PST) instead of Pacific Daylight Time (PDT).
* Please note that some stage numbers are not consistent with the stage sequence due to the concern of game setting, and it will not affect the gameplay. * Please note that the content and dates of this event are subject to change without warning. We hope you continue to enjoy playing Dragon Ball Z Dokkan Battle!