| | |
| --- | --- |
| | "The Tree of Might" Is On! |
The Story Event "The Tree of Might" begins! Collect the exclusive Awakening Medals to Dokkan Awaken Turles!
View Event
Tue 02/16/2021 10:30 pm PST

Event Period

2/16 (Tue) 22:30 ~ 3/4 (Thu) 21:59 PST
* Caution: Event Times in Dokkan Battle are listed in Pacific Standard Time (PST) instead of Pacific Daylight Time (PDT).

Story

"The Tree of Might" has been planted on Earth, devouring all life energy within.
As the Earth is faced with this devastating crisis, Goku has again come to the rescue!
However, little does he know, the destroyers of the universe, the Turles Crusher Corps, are expecting his arrival...

Event Details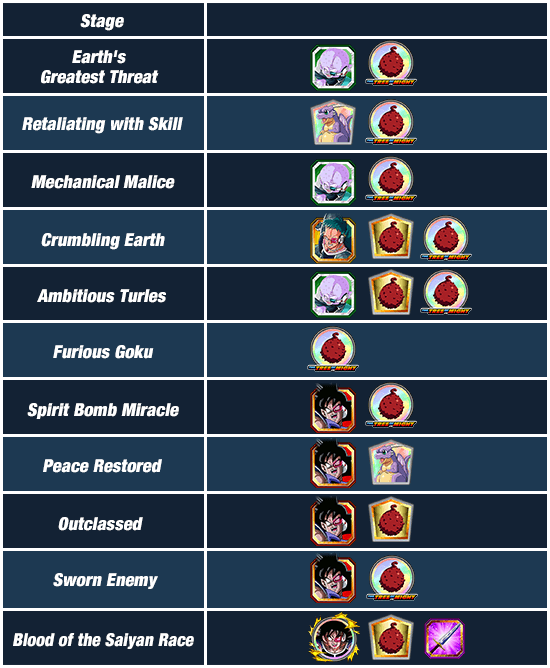 * Drop rates and items will differ according to the difficulty level.
* There is a chance to get some of the rewards when re-clearing the stages.

Event Rewards

Take on the event to recruit [Superior Suppressor] Turles and [Daring Charger] Daiz!


On top of that, [Superior Suppressor] Turles and [Daring Charger] Daiz can be Z-Awakened with Awakening Medals obtained from the event!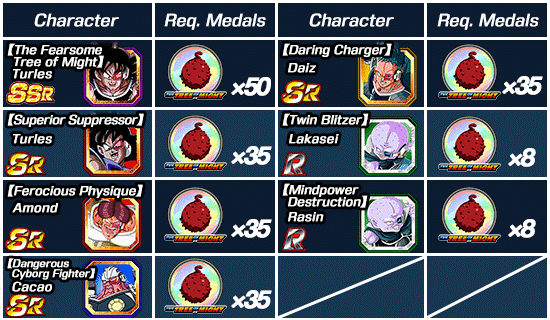 Dokkan Awakening

[The Fearsome Tree of Might] Turles can be Dokkan Awakened to transcend the UR limit, reaching the maximum level of 120!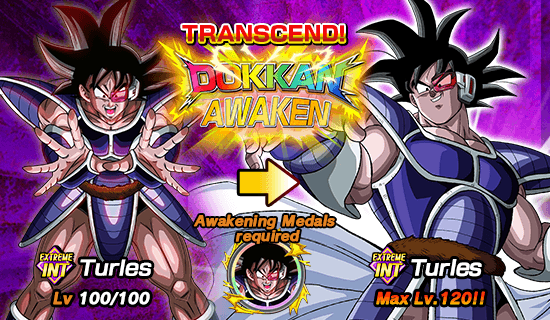 Powerful Support Items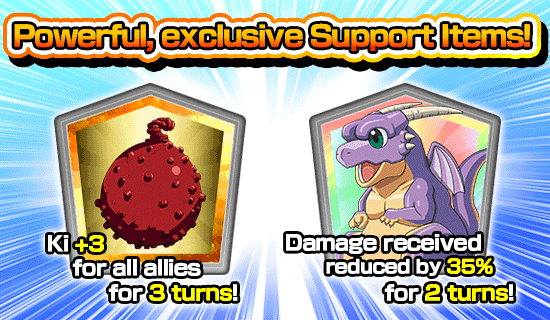 Other Rewards

One Dragon Stone will be rewarded for clearing the following stages on each difficulty. (10 Dragon Stones are available in total.)
Stage 3 "Mechanical Malice" Stage 7 "Spirit Bomb Miracle" Stage 10 "Sworn Enemy" Stage 11 "Blood of the Saiyan Race"
* Obtaining Dragon Stones as a clear reward can only be done once.

Special Missions

On top of that, there are "Special Missions" available in this event! Complete the Special Missions of "The Tree of Might" to get awesome rewards!
* Please go to the "Special Mission" page for more information about the rewards.
* "Special Missions" will not be displayed if they have been completed in the past.
* Some Special Missions cannot be completed when challenging through the "Portal of Memories".
* Please note that the event content and dates are subject to change without prior warning!
We hope you continue to enjoy playing Dragon Ball Z Dokkan Battle!