| | |
| --- | --- |
| | Dokkan Festival Opens! |
Festival-exclusive character Buu (Kid) [SSR] arrives! Summon supreme fighters to join your team now!
View Summon
Wed 04/06/2016 01:10 am PDT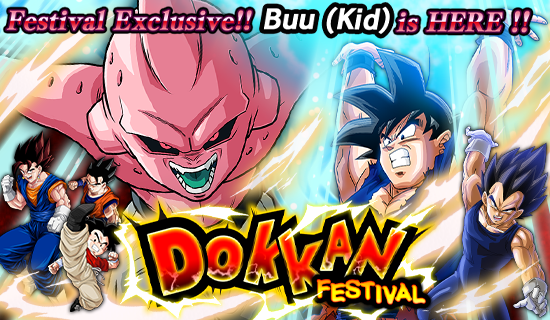 Dokkan Festival exclusive character Buu (Kid) descends!Add festival-exclusive characters to your team!
Festival-Exclusive Characters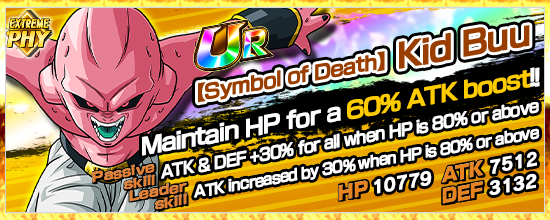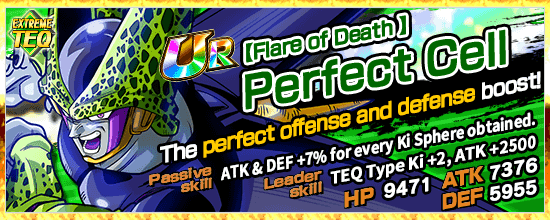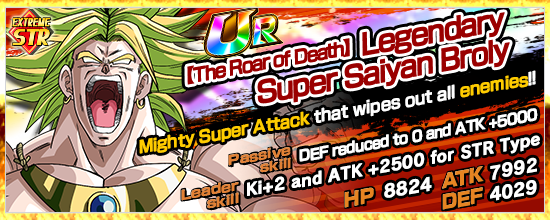 = New & Featured Characters =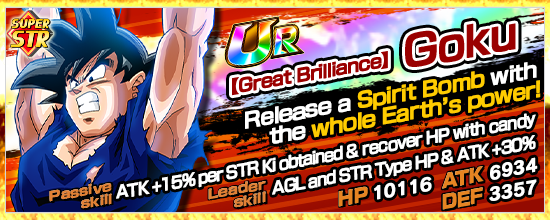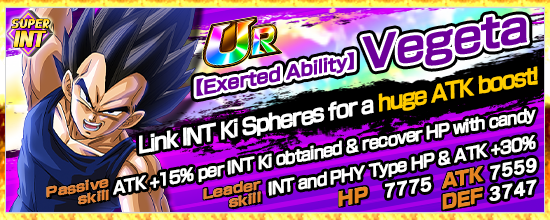 [Danger Sense]Krillin [SR]
[INT] [Soul Succession]Uub (Teen) [SR]
[TEQ]
Event Period
4/6 (Wed) 00:30 ~ 4/18 (Mon) 23:59 PST *Caution: Event Times in Dokkan Battle are listed asPacific Standard Time (PST) and not Pacific DaylightTime (PDT). * Above are the maximum stats of the characters afterZ-Awakening. *You can tap the Character List on the top-left corner of theSummon page to check the complete list of availablecharacters. *If you choose the same character as your TrainingPartner, your Super Attack Lv. will increase and yourSuper Attacks will be powered up! * Please note that event dates are subject to changewithout prior warning. We hope you continue to enjoy playing Dragon Ball ZDokkan Battle!