| | |
| --- | --- |
| | New Dokkan Event Incoming! |
"THIS... is the next level up!" A new Dokkan event is coming!
Fri 04/29/2016 01:09 am PDT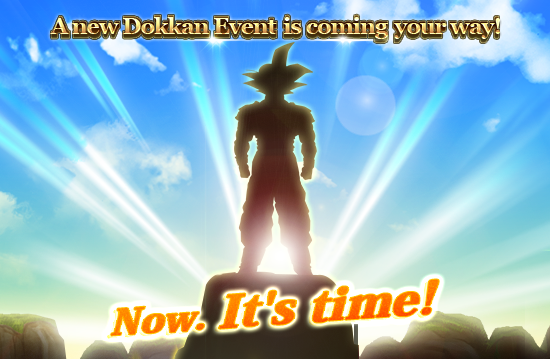 "I'll have to go PAST the Super Saiyan level... BEYOND even the original Super Saiyan level!" Challenge the Super Saiyan whose power is far beyond the limit! A new extremely challenging event is coming soon! Prepare yourself, start training your team now and get ready to experience a true challenge from the Super Saiyan!
Event Period
Coming soon! * Please note that the event content and dates are subject to change without prior warning. We hope you continue to enjoy playing Dragon Ball Z Dokkan Battle!