| | |
| --- | --- |
| | Upcoming New Dokkan Event! |
Wh-What's all this power welling inside me...? Is this really me...?
Tue 08/09/2016 11:30 pm PDT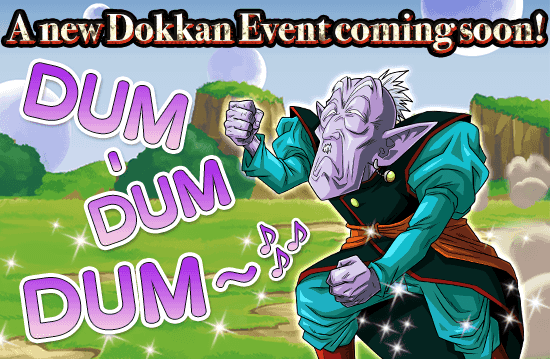 The ultimate power that has been hidden for so long will soon be awakened! A new Dokkan Event is on the way!
Partial Event Information
This strong "opponent" whose ultimate power has been awakened will not only employ a new skill to significantly reduce the received damage, but also utilize other skills throughout the battle! Don't miss out on this brand new Dokkan Event!
Event Period
Coming soon! * Please note that the event content and dates are subject to change without prior warning! We hope you continue to enjoy playing Dragon Ball Z Dokkan Battle!