| | |
| --- | --- |
| | INT Character-Exclusive Summon! |
Don't miss out on this great chance to recruit INT warriors! Come and summon these INT characters at MAX LEVEL!
View Summon
Mon 10/17/2016 11:30 pm PDT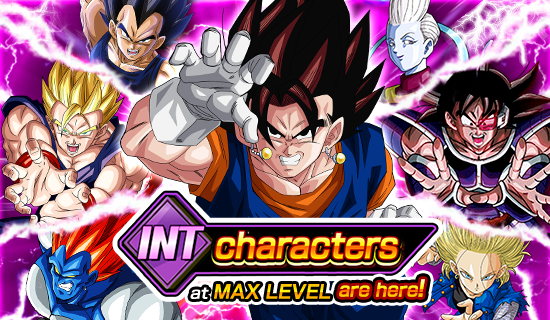 A perfect chance to recruit INT characters to your team! In this Summon Event, all the available characters are INT Type and at max level! Also, one SR or higher character is guaranteed per Multi-Summon!
Featured INT Characters
[Exerted Ability] Vegeta [SSR]
[Peerless Combination] Vegito [SSR]
[Flouting Objectives] Fusion Android #13 [SSR]
[Flawless Combat] Android #18 [SSR]
[The Fearsome Tree of Might] Turles [SSR]
[Unyielding Sincerity] Super Saiyan Gohan (Teen) [SSR]
[Mysterious Mentor] Whis [SSR]
[Defying the All-Powerful] Super Saiyan Trunks (Kid) [SR]
[Coldhearted Invasion] Coora [SR]
[Royal Blood] Tarble [SR]
Event Period
10/17 (Mon) 22:30 ~ 10/25 (Tue) 21:59 PST *Caution: Event Times in Dokkan Battle are listed in Pacific Standard Time (PST) instead of Pacific Daylight Time (PDT). * The Summon rate for each character is different. * You can tap the Character List in the top-left corner of the Summon page to check the complete list of available characters. * If you choose the same character as your Training Partner, your Super Attack Lv. will increase and your Super Attack will be powered up! * Please note that the event content and dates are subject to change without prior warning. We hope you continue to enjoy playing Dragon Ball Z Dokkan Battle!