| | |
| --- | --- |
| | New Features Released! |
Two new Features, "Hidden Potential Activation" and "Reverse", are officially available now! Strengthen your characters at will!
Thu 03/30/2017 02:00 am PDT

Two brand new systems have been released in Version 3.0.1!
One is the "Hidden Potential Activation" system which allows you to power up your characters with Potential Orbs! The other is the "Reverse" system through which you can revert characters to their pre-Dokkan Awakened states!
- "Hidden Potential Activation"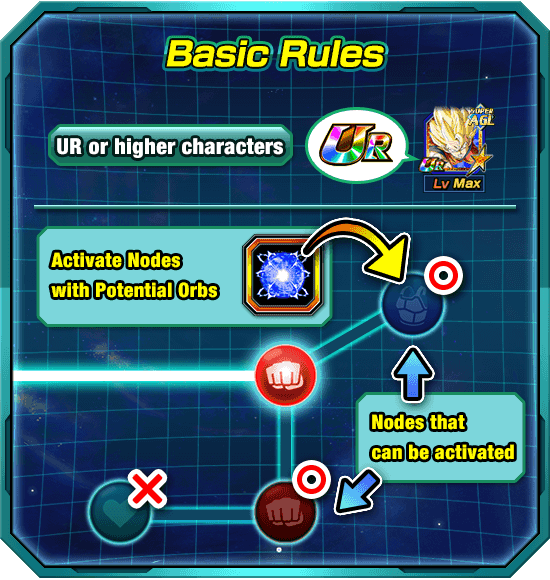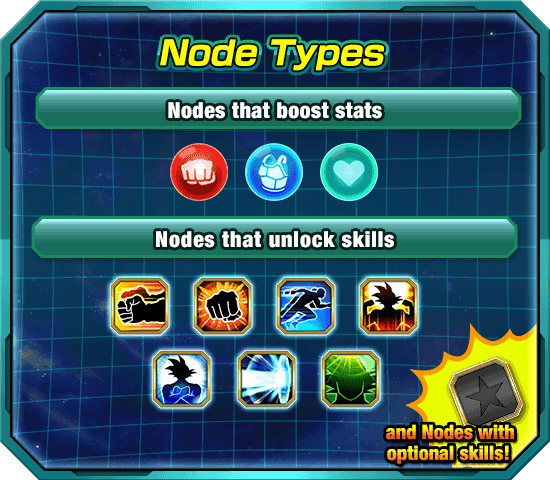 Power up UR or higher characters through the Hidden Potential Activation system for further development beyond the max-level limit! Elevate the ability of a character with Potential Orbs!
When stuck on a roadblock at a node, you can consume an identical character to unlock it and access the extra route for further development. Potential Orbs can be obtained from the Weekly Event "Activate Your Hidden Potential". * Please note that any Leader Skill, Passive Skill or Link Skill that contains the description "Hidden Potential" should not be considered related directly to the new feature introduced here.
- "Reverse" & "Reverse Dokkan Awakening"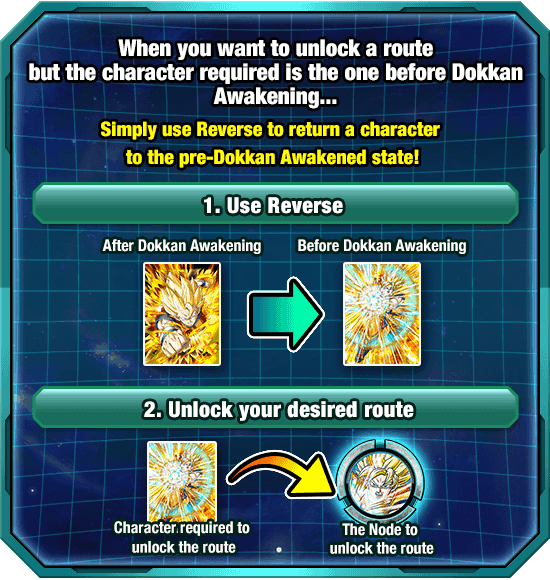 Characters can be temporarily reverted to their rarities before Dokkan Awakening through the Reverse system! This system can help you to unlock a Potential route or level up the Super Attack of a Dokkan Awakened character.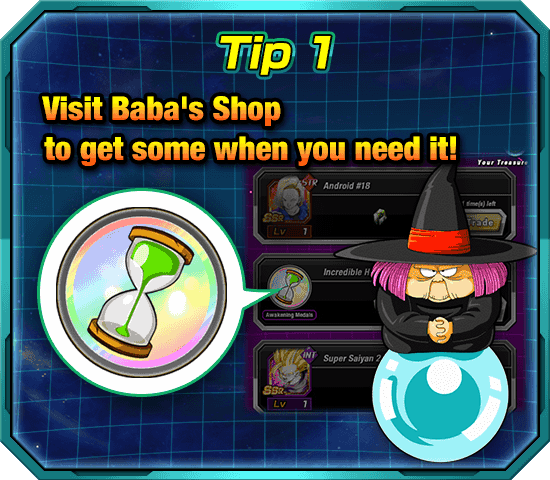 The Awakening Medal "Incredible Hourglass", required for Reverse, can be obtained by trading with Incredible Gems at Baba's Shop.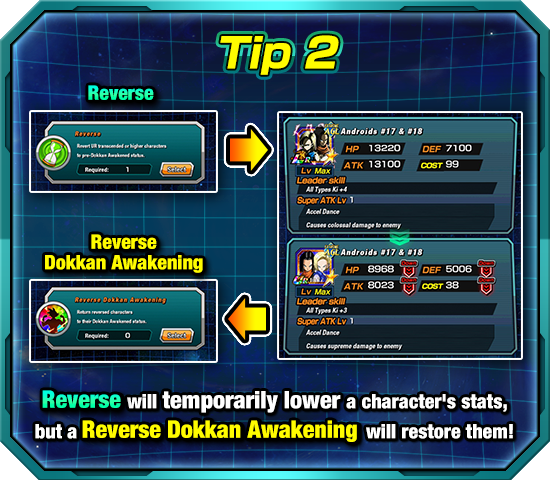 The elevated Super Attack levels of a Reversed character will be carried over after a Reverse Dokkan Awakening!
"Reverse Dokkan Awakening" does not require any Zeni and Awakening Medals! * For more information on the new features, please go to "Help" > "How to Play" > "Hidden Potential Activation". We hope you continue to enjoy playing Dragon Ball Z Dokkan Battle!