| | |
| --- | --- |
| | TWO MORE DAYS! Dual Dokkan Event! |
The ultimate force beyond gods! Behold, the fusion of proud Saiyans appears again!
Thu 04/13/2017 01:00 am PDT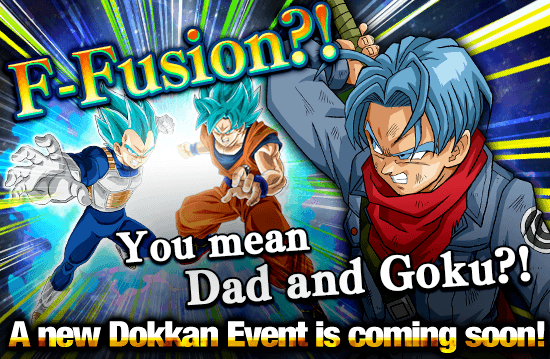 Final countdown to the Dual Dokkan Event!
Two more days to go!
Once again, Goku and Vegeta strike in fusion!
The flawless Super Saiyan warrior will soon reveal himself!
Battle against the blue-haired fighter that possesses the power beyond gods!
A new Dokkan Event is coming soon!

Event Period

Coming soon!
* Please note that the event content and dates are subject to change without prior warning.
We hope you continue to enjoy playing Dragon Ball Z Dokkan Battle!