| | |
| --- | --- |
| | Penguin Village Adventure! |
The Special Event is now on! Collect Awakening Medals to Dokkan Awaken Arale Norimaki!
View Event
Mon 05/20/2019 11:30 pm PDT

Story

For the sake of searching for the Dragon Ball his grandpa left him, Goku has set off once again on an adventurous journey...
However, an evil organization lurking in the dark, the Red Ribbon Army, is also planning on getting their hands on the Dragon Balls!
Go and defeat the Red Ribbon Army now!

Event Details
Join the event to collect Awakening Medals and the Support Item "Stinky Pink"!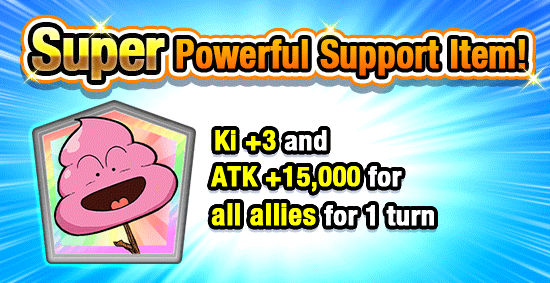 * After 6/5 (Wed) when the event ends, the effect of Support Item "Stinky Pink" will be weakened.
Also, [Gaze of Pure Passion] Arale Norimaki can be Dokkan Awakened into [Impish Innocence] Arale Norimaki!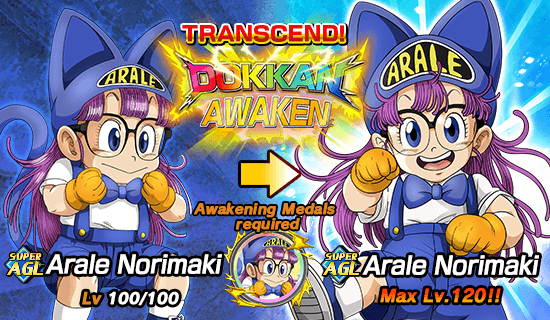 [Who's the Strongest?] Arale Norimaki can be Dokkan Awakened into [Devastating Power] Arale Norimaki!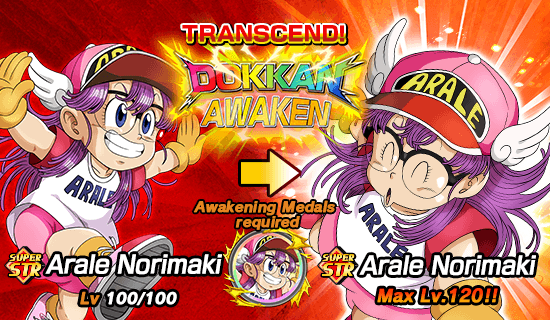 Other Rewards

One Dragon Stone will be rewarded for clearing each stage from Stage 1 to Stage 6 on NORMAL or on Z-HARD.
(12 Dragon Stones are available in total.)
* Obtaining Dragon Stones as a clear reward can only be done once.

Event Period

5/20 (Mon) 22:30 ~ 6/5 (Wed) 21:59 PST
* Caution: Event Times in Dokkan Battle are listed in Pacific Standard Time (PST) instead of Pacific Daylight Time (PDT).
* Please note that the event content and dates are subject to change without prior warning.
We hope you continue to enjoy playing Dragon Ball Z Dokkan Battle!