| | |
| --- | --- |
| | Upcoming New Dokkan Event! |
Whenever he is beaten, he will always rise and fight again! Be prepared for a match with the super warrior who holds the light of hope in his hands!
Mon 05/22/2017 11:30 pm PDT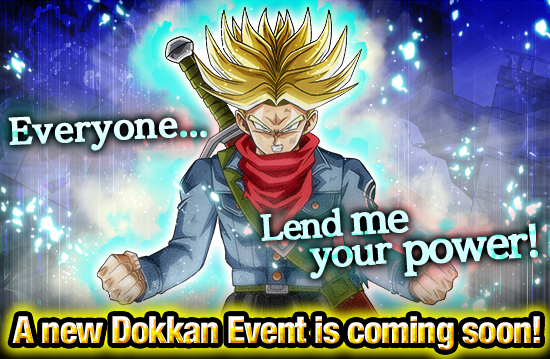 This man will never give up, even the sword in his hand is about to break...
A battle determining the fate of the world approaches!
Is it the guardian of light, or the god of absolution, that will be forced to face the final judgment?
A new Dokkan Event is around the corner!

Event Period

Coming soon!
* Please note that the event content and dates are subject to change without prior warning.
We hope you continue to enjoy playing Dragon Ball Z Dokkan Battle!