| | |
| --- | --- |
| | Upcoming New Dokkan Event! |
Challenge the all new transformed scarlet warrior! Let the fierce battle begin!
Tue 07/04/2017 11:30 pm PDT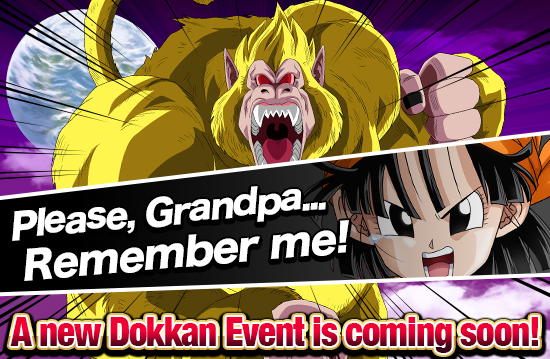 The warrior's sanity has been rekindled by a girl's tears...!
Fight against the man who has achieved his strongest transformation!
A new Dokkan Event is coming soon!

Event Information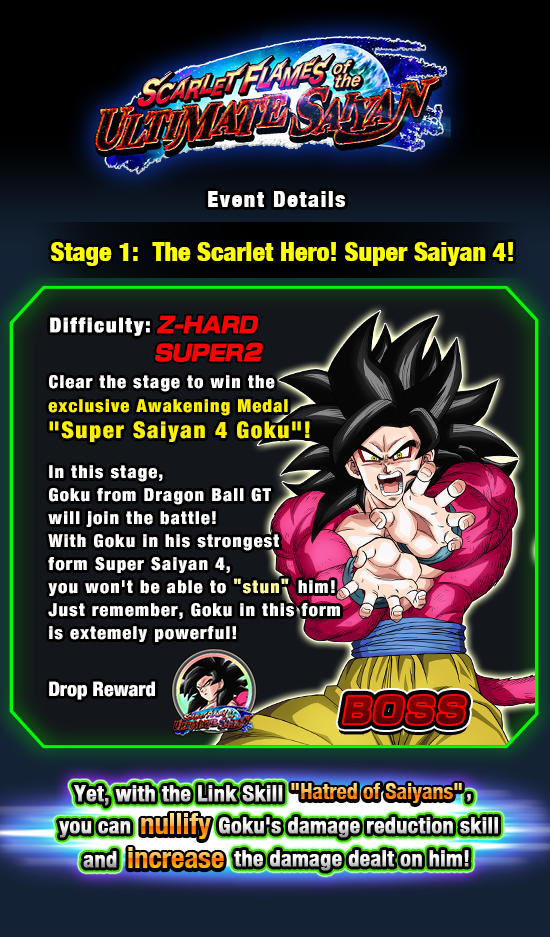 A new difficulty "SUPER 2" will be available for the first time in Dokkan Events!
Moreover, Super Saiyan 4 Goku "cannot be stunned"!
Please be aware of Super Saiyan 4 Goku's stun-resistance when forming your team, and refer to the boss' Type information below to make your preparations!

Boss Type Information

- Phase 1 Super AGL Type
- Phase 2 Super STR Type
* "Z-HARD" difficulty will conclude at Phase 2.
- Phase 3 Super STR Type
Event Period

Coming soon!
* Please note that the event content and dates are subject to change without prior warning.
We hope you continue to enjoy playing Dragon Ball Z Dokkan Battle!