| | |
| --- | --- |
| | Dragon Ball GT: Baby Saga Finale! |
Expel the wicked monster consumed by vengeance! Collect Awakening Medals required to perform Dokkan Awakening!
View Event
Wed 03/11/2020 05:00 pm PDT

Story

Commandeering Vegeta's body and power, Baby has everyone on Earth at his control...
Meanwhile, Goku was accidentally sent to the Board Game Domain due to Baby's vicious strike!
Is it impossible to stop Baby's evil plan of turning everyone into Tuffles?

Event Details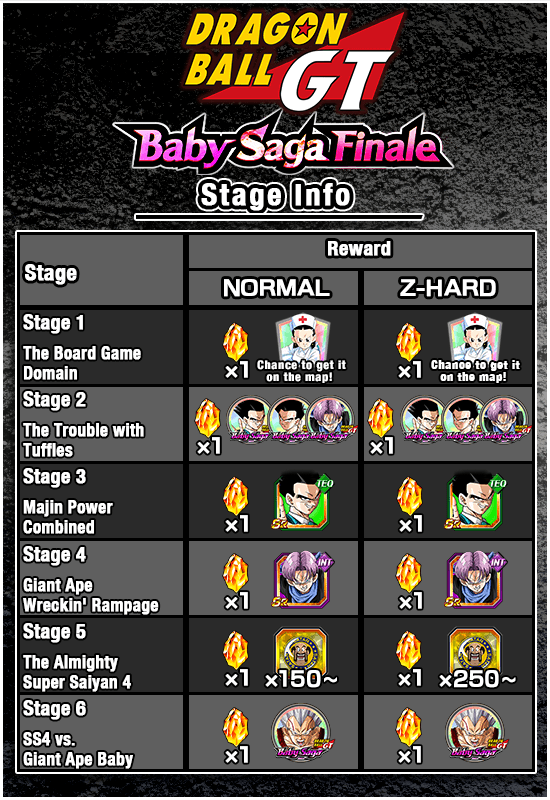 * This Event is only available on NORMAL and Z-HARD.

Rewards

Join the event for a chance to earn [Evil Transferred] Gohan Possessed (GT) & [A Heart Corrupted] Trunks Possessed (GT)!
Use the exclusive Awakening Medals in this event to Dokkan Awaken [Evil Transferred] Gohan Possessed (GT)!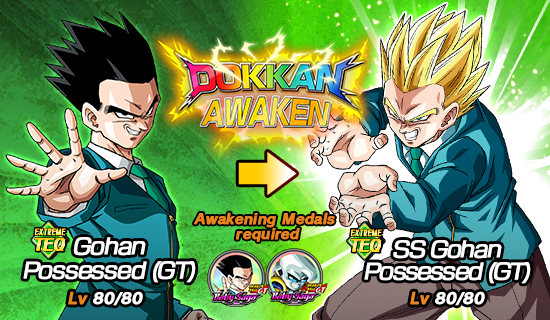 [A Heart Corrupted] Trunks Possessed (GT) can also be Dokkan Awakened with the exclusive Awakening Medals obtainable in this event!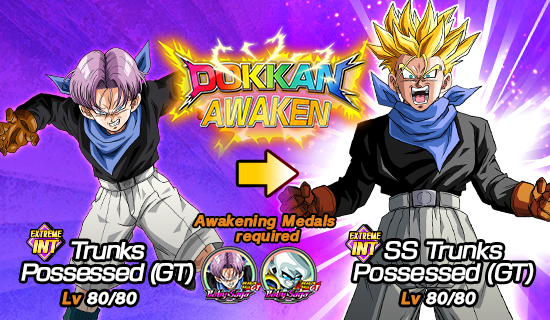 On top of that, [Dreadful Fusion] Baby Vegeta can be Dokkan Awakened to transcend the UR limit, reaching the max level of 120!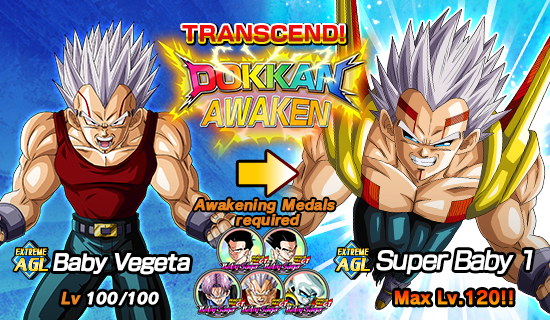 Please note that [Dreadful Fusion] Baby Vegeta is acquired by Dokkan Awakening [Unwavering Spirit] Vegeta (GT) acquired from the Story Event "Dragon Ball GT: Baby Saga".

Other Rewards

One Dragon Stone will be rewarded for clearing each stage from Stage 1 to Stage 6 on NORMAL or Z-HARD.
(12 Dragon Stones are available in total.)
* Obtaining Dragon Stones as a clear reward can only be done once.

Support Item

In Stage 1"The Board Game Domain", there will be pop quizzes on the map! Selecting the correct answer to the quiz will lead you to the path where you can pick up the Support Item!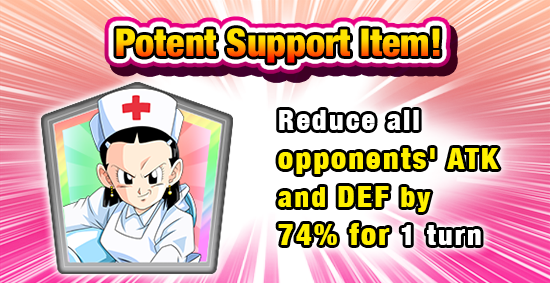 Treasure

The Treasure "Hercule Badges" is available in this event!
Collect Hercule Badges in each stage of this event and exchange them for fantastic items at Baba's Shop!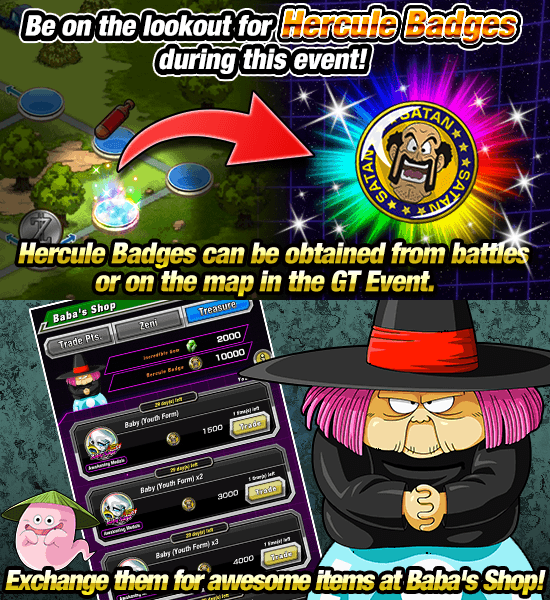 You can exchange Hercule Badges for some of the Medals required to Dokkan Awaken [Dreadful Fusion] Baby Vegeta at Baba's shop!
* Items that can be exchanged with Hercule Badges at Baba's Shop are available until 4/1 (Wed) 21:59 PST.
* The Treasure Items you possess will be saved for use next time when this event reopens.

Event Period

3/11 (Wed) 16:00 ~ 3/25 (Wed) 21:59 PST
* Caution: Event Times in Dokkan Battle are listed in Pacific Standard Time (PST) instead of Pacific Daylight Time (PDT).
* Please note that the event content and dates are subject to change without prior warning.
We hope you continue to enjoy playing Dragon Ball Z Dokkan Battle!