| | |
| --- | --- |
| | New LR Hercule Arrives! |
Hercule, the Earth's champion, can be Awakened into an LR! Exchange Zeni for the exclusive Awakening Medals to Dokkan Awaken Hercule!
Sat 08/19/2017 05:00 pm PDT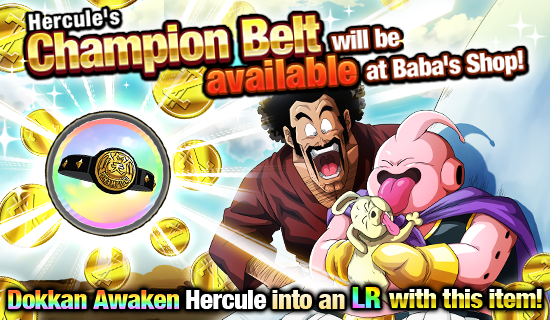 Dokkan Awaken Hercule!
Use the New Awakening Medals "Hercule's Champion Belt" available at Baba's Shop to Dokkan Awaken [Earth's Savior] Hercule obtained from Friend Summon into an LR!
Once "Hercule's Champion Belt" appears at Baba's Shop, up to 3 can be exchanged with Zeni and each of them costs 1 million Zeni!
After purchasing "Hercule's Champion Belt", the exclusive Awakening Medals will be available again for purchase after some time. Please go to Baba's Shop to check the item update time! * The item update time at Baba's Shop varies among Players. Therefore, "Hercule's Champion Belt" may not appear before the update has completed.
It requires tons of Zeni to Awaken Hercule into an LR, so collect as much Zeni as possible!

Dokkan Awakening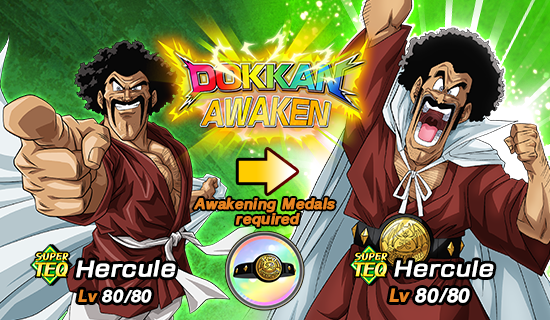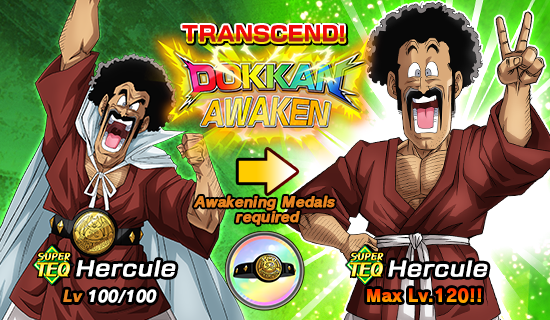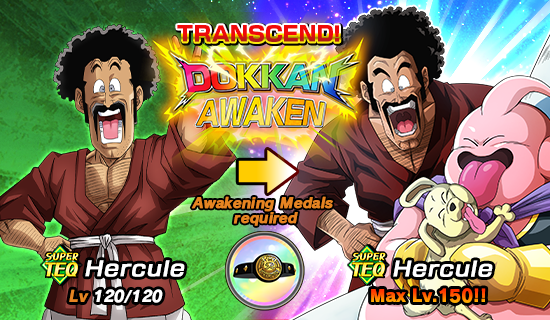 Event Period

Starting from 8/19 (Sat) 16:00 PST
* Caution: Event Times in Dokkan Battle are listed in Pacific Standard Time (PST) instead of Pacific Daylight Time (PDT).
* Please note that the event content and dates are subject to change without prior warning.
We hope you continue to enjoy playing Dragon Ball Z Dokkan Battle!