| | |
| --- | --- |
| | Upcoming New Dokkan Event! |
A pair of red eyes are glowing in the dark... What's the real purpose of the man standing in the darkness?
Mon 10/09/2017 11:30 pm PDT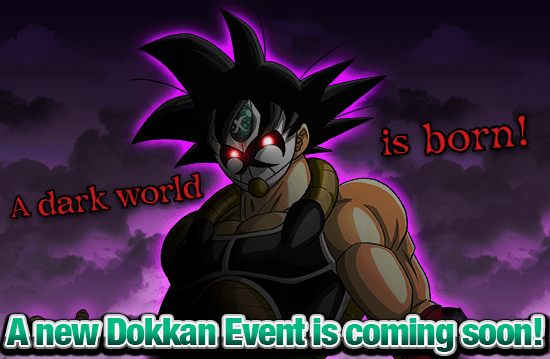 The masked man stands in the world of darkness...
Take on the mysterious warrior behind the mask!

Event Information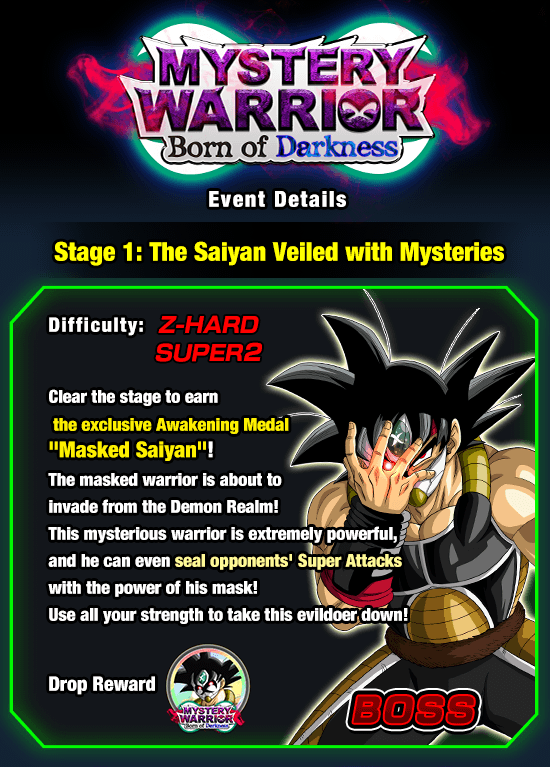 This event is available on "Z-HARD" and "SUPER 2" difficulties!
The "Masked Warrior" in this Dokkan Event will seal opponents' Super Attacks!
Be aware that your offensives will be significantly less effective if you are unable to launch Super Attacks!
Keep that in mind when fighting against "Masked Warrior", and refer to the boss' Type information below to make your preparations!

Boss Type Information

- Phase 1 Extreme TEQ Type
- Phase 2 Extreme TEQ Type Extreme PHY Type Extreme TEQ Type * "Z-HARD" difficulty will conclude at Phase 2.
- Phase 3 Extreme TEQ Type

Event Period

Coming soon!
* Please note that the event content and dates are subject to change without prior warning.
We hope you continue to enjoy playing Dragon Ball Z Dokkan Battle!