| | |
| --- | --- |
| | New SSR Vegito is Here! |
Quests to become a Legend are about to begin! Recruit New SSR Vegito to your team!
Thu 12/14/2017 10:30 pm PST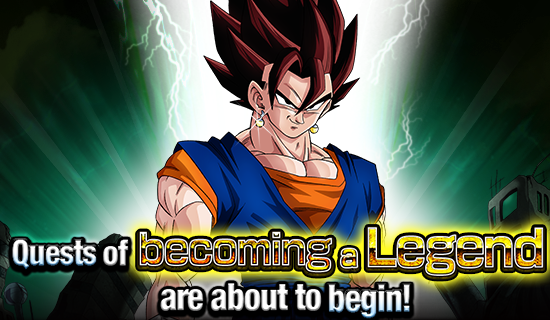 The earth-shaking ultimate power!
A new legend has begun!
The most popular candidate of the Legendary Election will make an appearance in the LR form!
New SSR Vegito is here!

Exchange Supreme Kai Stones for [Determined Fusion] Vegito [SSR]!
On top of that, you will be able to get the Awakening Medal "Potara" from "Supreme Kai's Trial" in the future to Dokkan Awaken Vegito!
Stay tuned for the upcoming new missions!
Be prepared to Dokkan Awaken [Determined Fusion] Vegito!
*The Awakening Medal required to Dokkan Awaken Vegito into a UR or an LR is currently unavailable. The Awakening Medal will become obtainable in the future.
* The name of Treasure Item "Kai's Stone" has been changed to "Supreme Kai Stone" during the scheduled maintenance on 12/7 (PST).
* Please note that the event content and dates are subject to change without prior warning!
We hope you continue to enjoy playing Dragon Ball Z Dokkan Battle!