| | |
| --- | --- |
| | Update 3.7.1 Released! |
Regarding the release of Update 3.7.1
Wed 01/17/2018 11:45 pm PST

Dear Players,
Update 3.7.1 has been released! The update details are as follows:
- Changed the User Interface of the "Event" page. Events are categorized into "Story", "Growth" and "Challenge".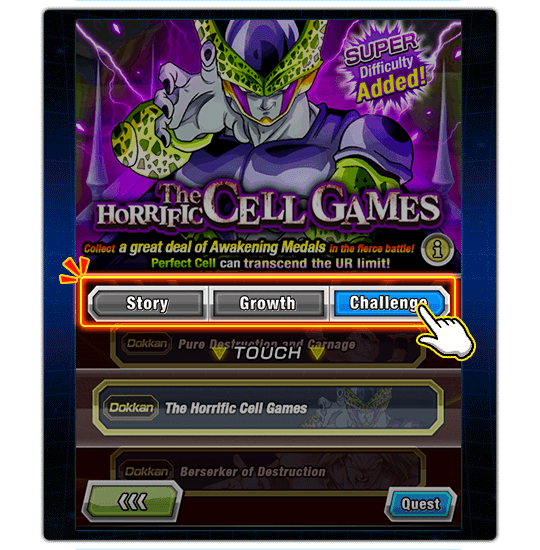 - Changed the User Interface of "Baba's Shop". "Baba's Shop" is moved to the bottom-right corner of the home page.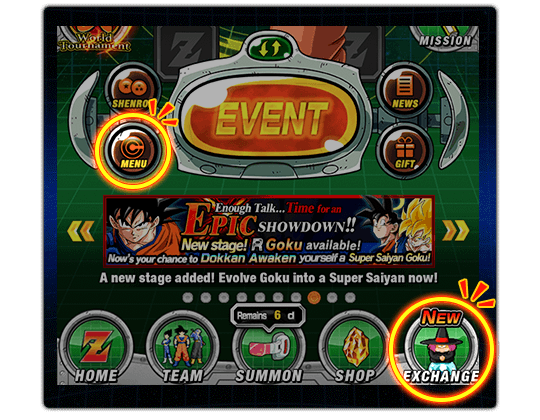 The "Menu" button is moved to the left-hand side of the home page.
Please navigate to the following path for details on "Friends": "Menu" --> "Friends"
- Added pop-up function that shows the details of characters' skills. Details of characters' skills will be displayed after you tap and hold on the sections of "Leader Skill", "Super Attack" and "Passive Skill" on the "Character Details" page.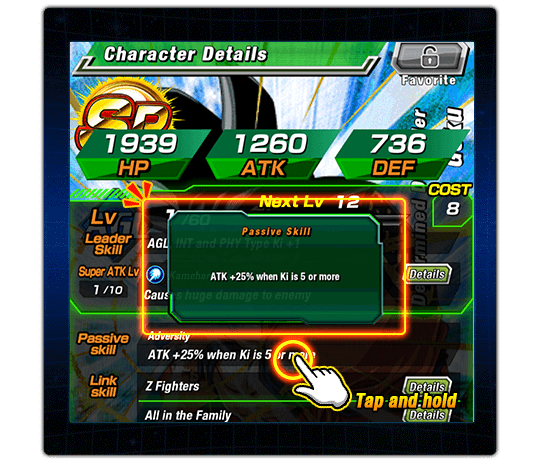 - Added "Summon History".
You can check your summon records by navigating to the following path: "Menu" --> "History" --> "Summon History"
Please note that only summon records after this version update will be displayed.
- Increased the drop quantity of exclusive Awakening Medals upon clearing Z-HARD stages of Dokkan Events.
- Adjusted User Interface.
- Fixed some bugs.
Please go to the App Store or Google Play to update.
* Currently, the stage names of certain stages are not normally displayed. This issue will be fixed shortly.
* It is highly recommended to create a Transfer Code or proceed with Facebook linking before updating.
* After the release of Update 3.7.1, you will not be able to log in to the game if it is not updated.
We hope you continue to enjoy playing Dragon Ball Z Dokkan Battle.