| | |
| --- | --- |
| | "Super Battle Road" Is Now On! |
Obtain fantastic rewards with teams you can take pride in!
View Event
Thu 04/01/2021 11:30 pm PDT

Challengers wanted!
An extremely challenging event of unimaginable difficulty is now on!
Build the strongest teams you can to take on the challenge!

Mission Information
Complete related missions to recruit LR [Father and Son's Day Off] Goku & Gohan (Kid) to your team!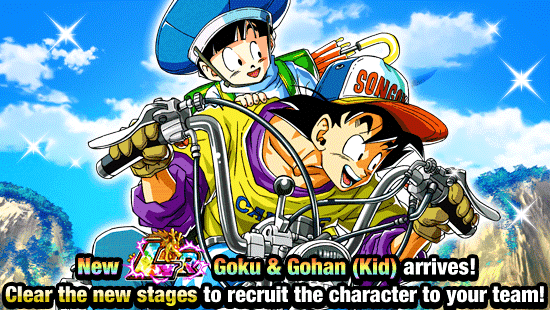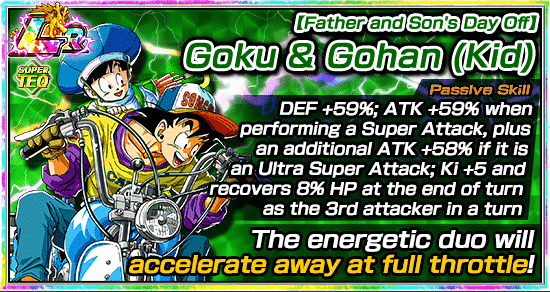 In addition, you can obtain Dragon Stones and the Treasure Item "Victory's Light" by completing other missions!
Clear the extremely difficult stages to complete missions and recruit LR characters to your team!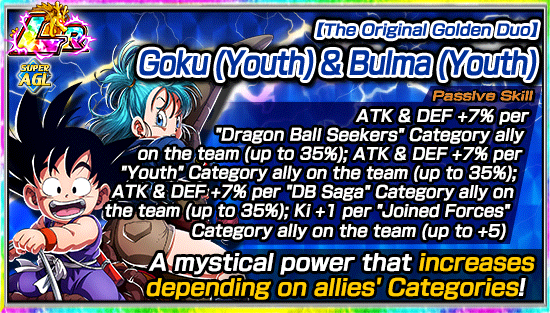 * You can only obtain Dragon Stones and the Treasure Item "Victory's Light" as mission rewards upon clearing each stage for the first time.
* Please go to the "Special Missions" page for more information about the rewards.
= Baba's Shop =
The collected Treasure Item "Victory's Light" can be exchanged for Hercule Statue (Platinum) and Grand Kai of each Type at Baba's Shop!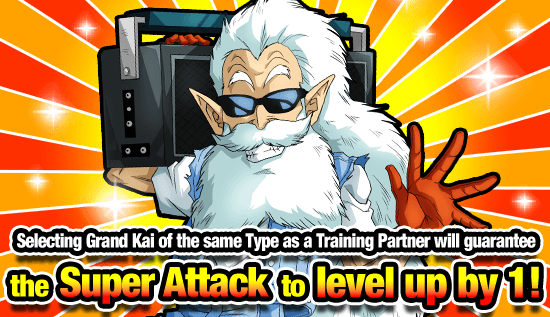 Stage Information

There is a specific restriction to the challenging team for each stage! Continues are not allowed in all stages! Formidable enemies await you in this extremely challenging event!
This event requires no STA! Take on the stages whenever you like with teams you have confidence in!
* The enemies from Stages 1 ~ 10 will change randomly each time you enter a stage.
* Please tap the "Limits" button under the stage's title on the "Select Friend" or "Select Team" page for more details on each stage's restriction.
* For certain stages, please check the restriction at the pop-up that appears after tapping on the "Limits" button.

Other Rewards

One Dragon Stone will be rewarded for clearing each stage on SUPER 3. (40 Dragon Stones are available in total.)
* Obtaining Dragon Stones as a clear reward can only be done once.

Event Period

4/1 (Thu) 22:30 ~ 4/11 (Sun) 21:59 PST
* Caution: Event Times in Dokkan Battle are listed in Pacific Standard Time (PST) instead of Pacific Daylight Time (PDT).
* During special campaigns, this event may be available outside of the time listed above.
* Please note that the event content and dates are subject to change without prior warning.
We hope you continue to enjoy playing Dragon Ball Z Dokkan Battle!