| | |
| --- | --- |
| | Upcoming New Function! |
A new function will soon be available! Do not miss out on the new event that comes along with the new function!
Sun 03/04/2018 10:30 pm PST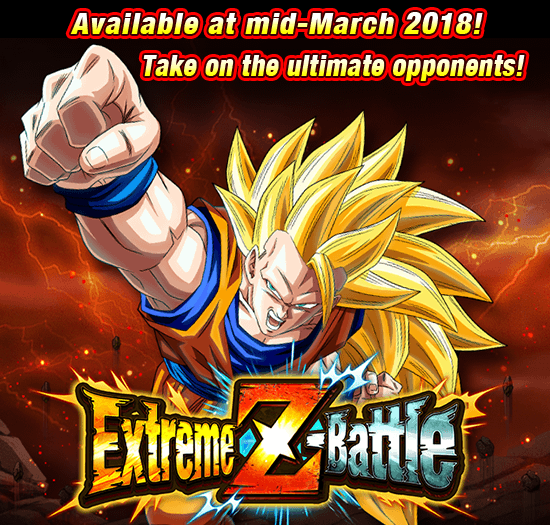 Fight against the experienced challengers!
A series of ultimate battles are about to begin!
Enemies will level up upon being defeated!
The stage difficulty will also increase upon ascending to the next stage!
Do not miss out on the upcoming new event!
= Get the New Awakening Medal through the Battles =
You can get the new Awakening Medal upon winning an Extreme Z-Battle!
Use the collected Awakening Medals to perform the whole new "Extreme Z-Awakening"!

Break Through Your Limits

After a character transcends the UR limit and reaches the maximum level of 120, the character can transcend to a higher realm through the whole new "Extreme Z-Awakening"!
As the character's Max Level and Special Attack Level rise, his or her skills will also have a chance to evolve...?
Challenge the ultimate battles of a higher realm with proud allies whose powers have reached the apex!
* Please note that the new function or event content and dates are subject to change without prior warning.
We hope you continue to enjoy playing Dragon Ball Z Dokkan Battle!