| | |
| --- | --- |
| | "Defender of Beliefs and Dreams"! |
New Dokkan Event is now available! Reign victorious in the battle against the protector of nature Android #17!
View Event
Thu 05/07/2020 11:30 pm PDT

Dreams to be fulfilled and beliefs to be carried out...
The fierce battle against nature's protector is about to begin!

Event Information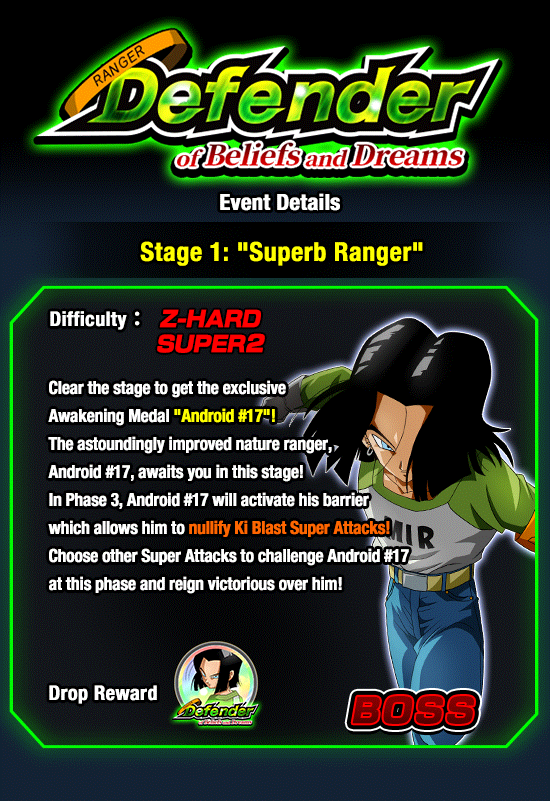 Android #17 possesses damage reduction skill in every Phase!
Be aware that Android #17 will not be stunned in Phase 3 and will activate his barrier!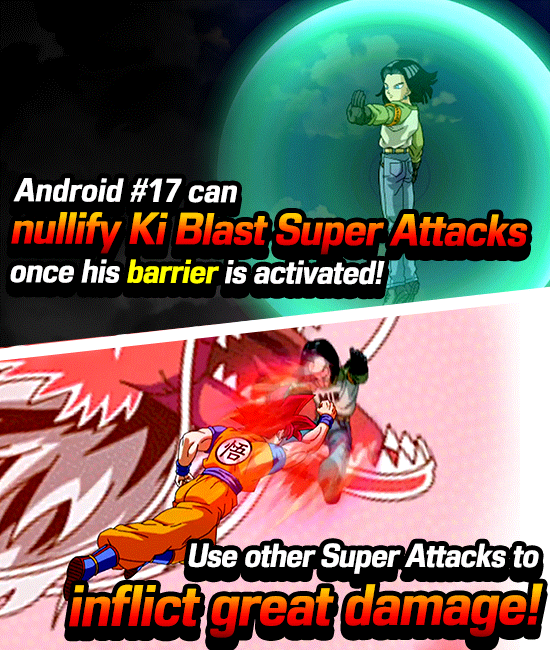 * In Phase 3, Ki Blast Super Attacks can deal damage on Android #17 if they are launched under Dokkan Mode.

Boss Type Information

- Phase 1 Super INT Type
- Phase 2 Super TEQ Type
- Phase 3 Super TEQ Type
- Phase 4 Super PHY Type

Dokkan Awakening

[A Dream to be Fulfilled] Android #17 can be Dokkan Awakened to transcend the UR limit, reaching the maximum level of 120 !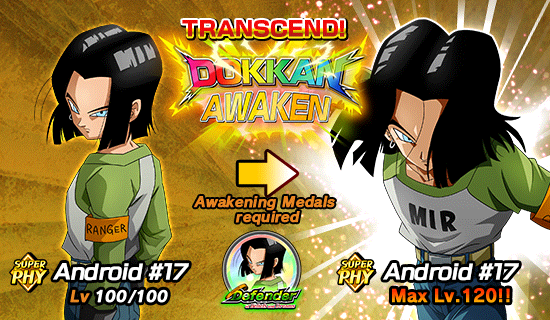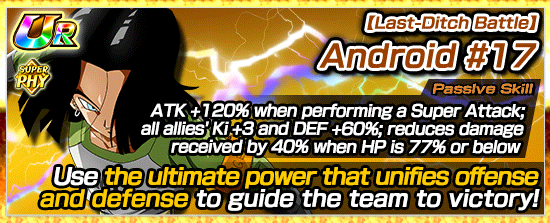 [Ravenous Appetite] Android #21 (Transformed) can be Dokkan Awakened to transcend the UR limit, reaching the maximum level of 120 !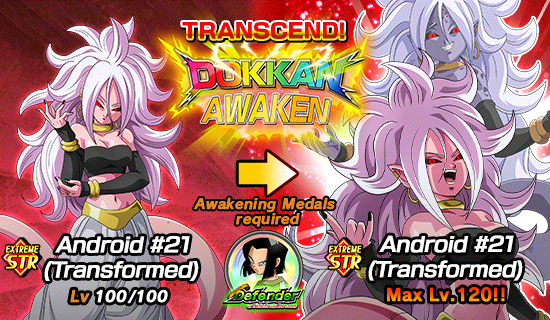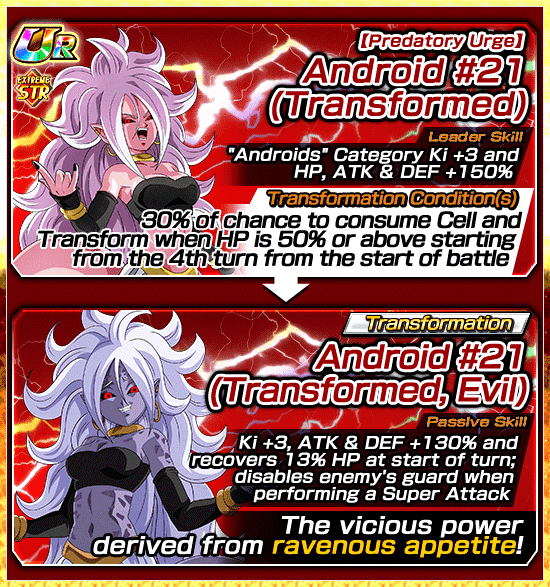 In addition, [Resurrection Amid Mayhem] Android #16 can be Dokkan Awakened with Awakening Medals acquired from this event and the Super Strike Event "Gentle Destroyer" !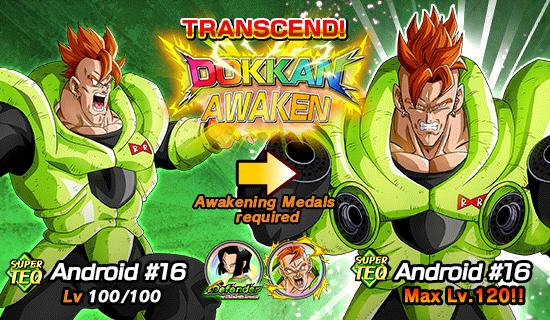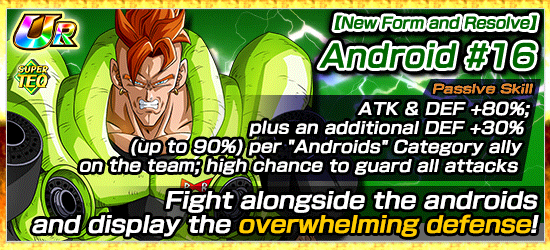 Other Rewards

One Dragon Stone will be rewarded for clearing each difficulty in Stage 1. (2 Dragon Stones are available in total.)
* Obtaining Dragon Stones as a clear reward can only be done once.

Event Period

22:30 on Thursday ~ 22:29 on Friday PST 22:30 on Saturday ~ 22:29 on Sunday PST
* Caution: Event Times in Dokkan Battle are listed in Pacific Standard Time (PST) instead of Pacific Daylight Time (PDT).
* During special campaigns, this event may be available outside of the time listed above.
* Please note that the event content and dates are subject to change without prior warning.
We hope you continue to enjoy playing Dragon Ball Z Dokkan Battle!