| | |
| --- | --- |
| | Update 3.14.0 Released! |
Regarding the release of Update 3.14.0
Wed 10/17/2018 02:30 am PDT

Dear Players, Update 3.14.0 has been released! The update details are as follows:
1) Added "Virtual Dokkan Ultimate Clash" Prepare for the heated battles in "Virtual Dokkan Ultimate Clash"!
2) New function "Previous Deck" When challenging stages in Quest and Event, the previous team used to clear a stage will be recorded! You can re-challenge the stage with the recorded team!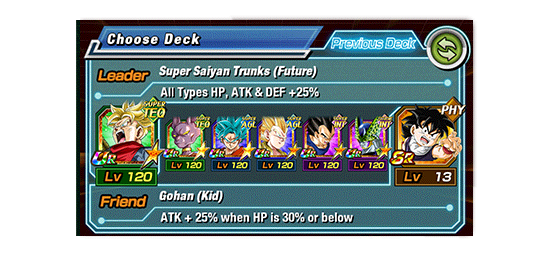 * If any of the characters in "Previous Deck" has been used as Training Partner, exchanged or sold, you won't be able to challenge the stage with the "Previous Deck".
3) New function "Clear Record" - You and your Friends' Stage Clear Records can be viewed in ranking. - You can also check on Stage Clear Records of players who are not in your Friend List. - You can copy the team formation which has the fastest clear time.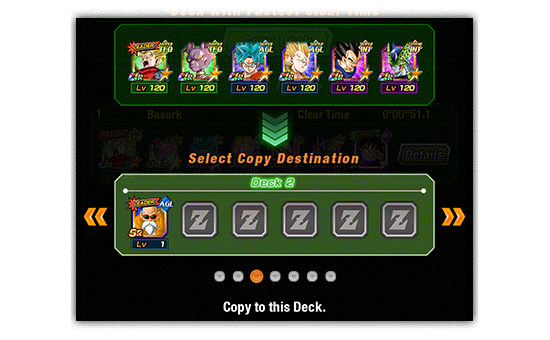 * "Previous Deck" and "Clear Records" will only show records made after Version Update 3.14.0.
* The above 2 functions won't be available for the World Tournament and Virtual Dokkan Ultimate Clash.
4) Enhancement on Hidden Potential System - The Hidden Potential Activation rate can be viewed in Character Details and Select Friend pages.

- When selecting a character on the Hidden Potential Activation screen, characters that can unlock Potential Routes will be shown in blue glow for easier identification.
* If a character glows blue, it indicates there is another character who has the same Second Name as the glowing character, or there is a character who is in the pre-Dokkan Awakening or post-Dokkan Awakening form of the glowing character.
- During battles, activated Hidden Potential will be applied to characters that have transformed into special states such as "Giant Ape".
5) Battle Icons will be displayed when attacking When attacking during battles, the Battle Icons which indicate the status changes and abnormal effects triggered by skills will be displayed under "DAMAGES".
6) Items can be checked in the "Items Owned" page from the Menu when challenging Event or Quest stages. - Players will be able to check their items when challenging Event or Quest stages in the "Items Owned" page from Menu.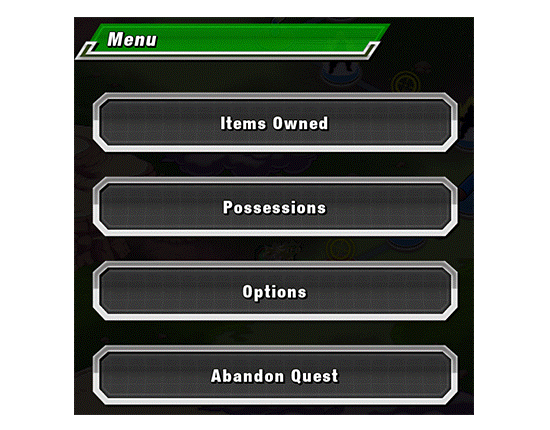 * Tap "Items Owned" to display the kinds of item that can be checked.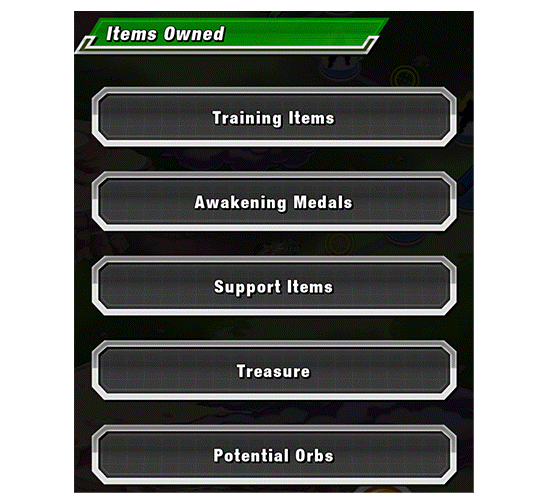 7) Fixed some bugs.
8) Adjusted User Interface.
Please update the game through the App Store or Google Play.
* It is highly recommended to issue a Transfer Code or proceed with Facebook linking before updating.
* After the release of Update 3.14.0, you will not be able to log in to the game if it is not updated.
We hope you continue to enjoy playing Dragon Ball Z Dokkan Battle!