| | |
| --- | --- |
| | Rank-up Missions added! |
Rank-up Missions before Rank 400 added! The rewards for Rank-up Missions before Rank 200 will be even better than before!
Mon 11/26/2018 10:30 pm PST

When you raise your Rank to certain levels, you will be given Dragon Stones as rewards! After the Rank-up Mission renewal, there will be a total of 80 Dragon Stones as rewards for missions between Rank 220 and Rank 400. Also, the rewards for missions before Rank 200 will be even more luxurious!
In addition to Dragon Stones, there will also be items for raising your characters!
There are no time limits for Rank-up Missions , so you can complete these Rank-up Missions and claim the rewards at any time!
Reach for higher Ranks at your own pace!

Mission Details

- Rank 5 to Rank 200

* Players that completed these missions before the renewal can claim the additional rewards.
- Rank 220 to Rank 400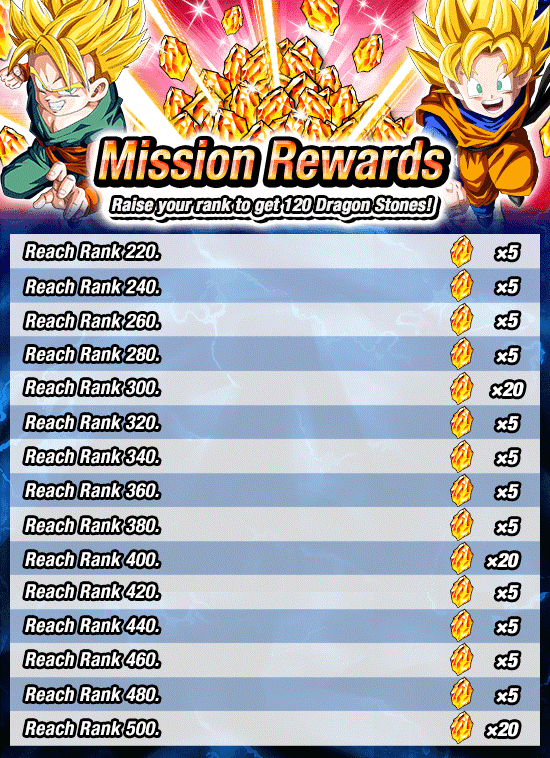 * Players that have already reached Rank 400 can claim the rewards in "King Kai Missions".

Event Period

There is no time limit on these missions.
Please note that the event content and dates are subject to change without prior warning.
We hope you continue to enjoy playing Dragon Ball Z Dokkan Battle!