| | |
| --- | --- |
| | "Girl Power!" Summon! |
SSR Brianne de Chateau, the warrior of love, and SSR Chi-Chi (Youth), an innocent girl, arrive!
Mon 03/04/2019 10:30 pm PST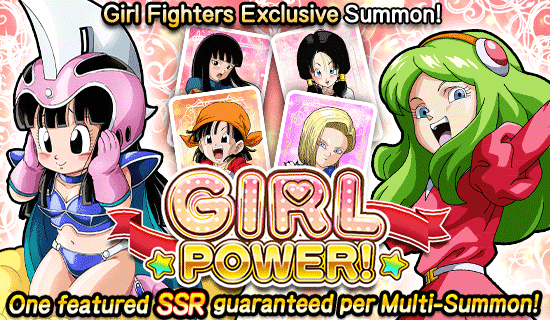 "Girl Power!" Summon is now on!
In this Summon event, all the available characters are girl fighters!
One featured SSR character is guaranteed per Multi-Summon!
On top of that, a 3-time only Discount Summon is available in this event! Only 30 Dragon Stones are required for a Multi-Summon!
* After you perform 3 Discount Summons (each requires 30 Dragon Stones), the required number of Dragon Stones for a Multi-Summon will change back to 50.

Featured Characters


* [Surging Rage] Chi-Chi and [Earnest Passion] Chi-Chi can be Dokkan Awakened into [A Girl's Rage] Chi-Chi (Youth).
In addition, you will have a chance to level up new SSR [Pure at Heart] Chi-Chi (Youth)'s Super Attack by selecting [A Girl's Rage] Chi-Chi (Youth) as her Training Partner!

Dokkan Awakening

The required Awakening Medals to Dokkan Awaken the following girl fighters can be obtained from Stage 4 of the Special Event "Spread Love! Magical Girl Fighters!"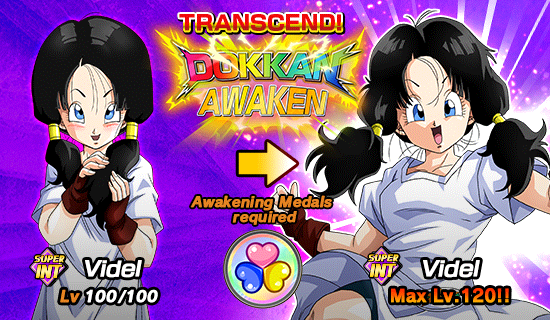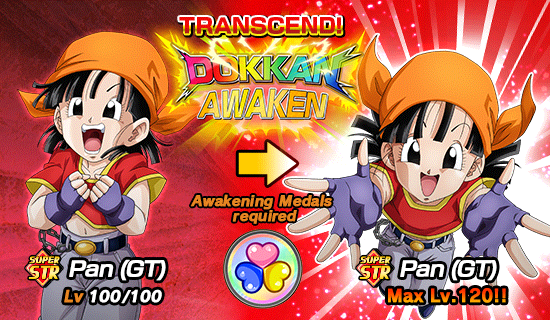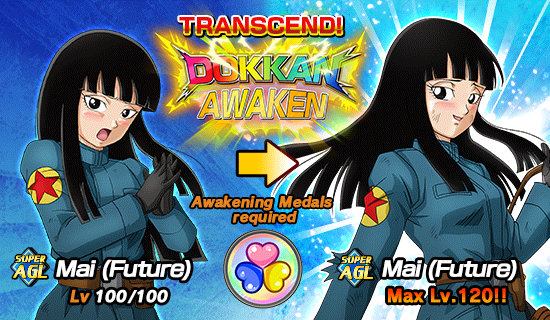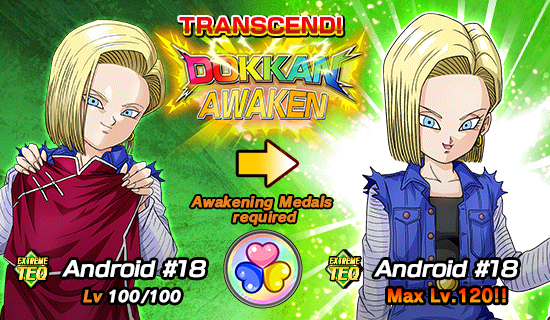 Event Period

3/4 (Mon) 22:30 ~ 3/20 (Wed) 21:59 PST
* Caution: Event Times in Dokkan Battle are listed in Pacific Standard Time (PST) instead of Pacific Daylight Time (PDT).
* You can tap the "Character Summon Rates" in the top-left corner of the Summon page to check the complete list of available characters.
* Please note that the event content and dates are subject to change without prior warning!
We hope you continue to enjoy playing Dragon Ball Z Dokkan Battle!