| | |
| --- | --- |
| | Update 4.1.1 is Coming Soon! |
Update 4.1.1 will be released soon! Don't miss out on the first-hand information on the update!
Mon 03/04/2019 10:30 pm PST

Update 4.1.1 will be released soon!
Here is the first-hand information:
- Added new feature "Portal of Memories"
You will be able to challenge past events by using the new item "Key"!
* Some events will not be available with this feature.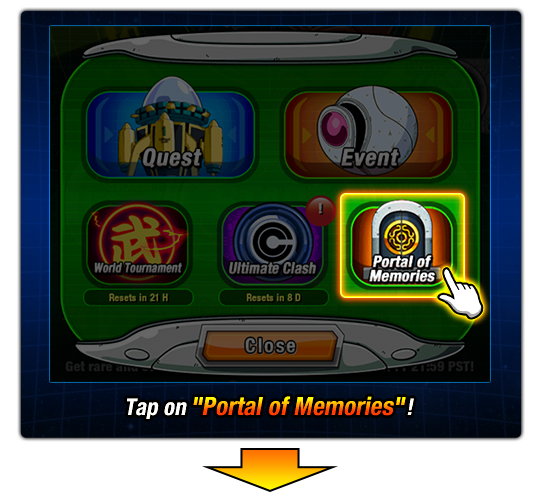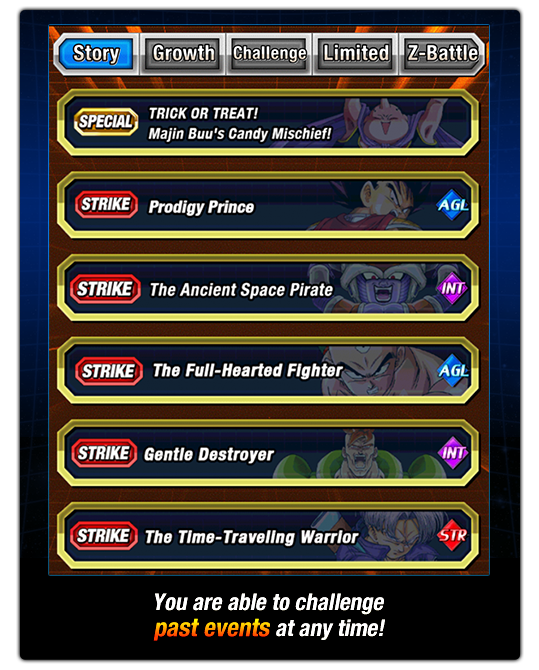 - Optimized Home Screen Interface
You will be guided to a menu that contains buttons for "Quest", "Event", "World Tournament", "Ultimate Clash" and "Portal of Memories" by tapping the "Start" button!
- Optimized Event Interface
A countdown will appear 3 days before the event ends!
On top of that, events listed in the Event pages will have an indicator displaying the number of missions that can be completed.
- Optimized Mission Feature
In addition to including the "Claim All" feature that allows you to claim mission rewards in one go, "Daily Missions" that reset every 24 hours will be clearly indicated!
On top of that, for certain missions, you can access related events via "Details"!
- Category Selection
When using the "Filter" function in "Character List", you can now select more than one Category at the same time!
Stay tuned for update 4.1.1!
* Please note that the update content and dates are subject to change without prior warning.
We hope you continue to enjoy playing Dragon Ball Z Dokkan Battle!