| | |
| --- | --- |
| | Update 4.2.2 Released! |
Regarding the release of Update 4.2.2
Wed 04/17/2019 01:30 am PDT

Dear Players,
Update 4.2.2 has been released! The update details are as follows:
1. Optimized "Character Details" pages
- Added a feature that allows you to view different sections of Character Details by swiping the panels sideways.
- Added the "Detail List" button that allows you to view the Character Details as a list.
- Moved the button that allows you to check the Transformation condition(s) from the bottom-right corner to the top of the screen.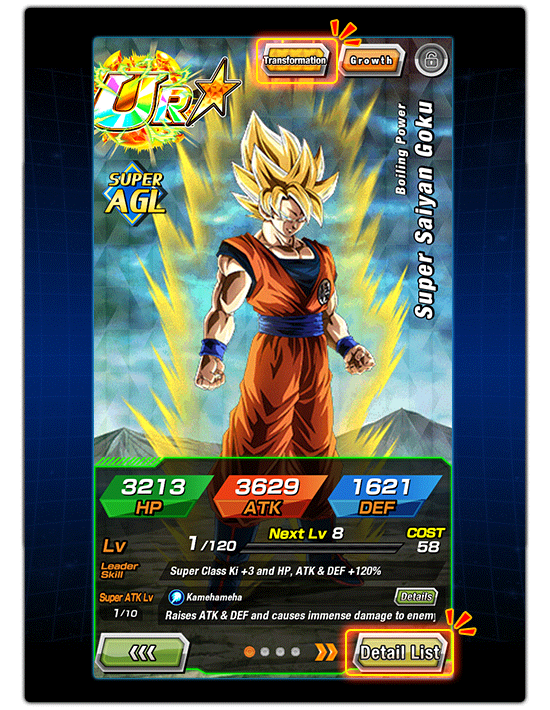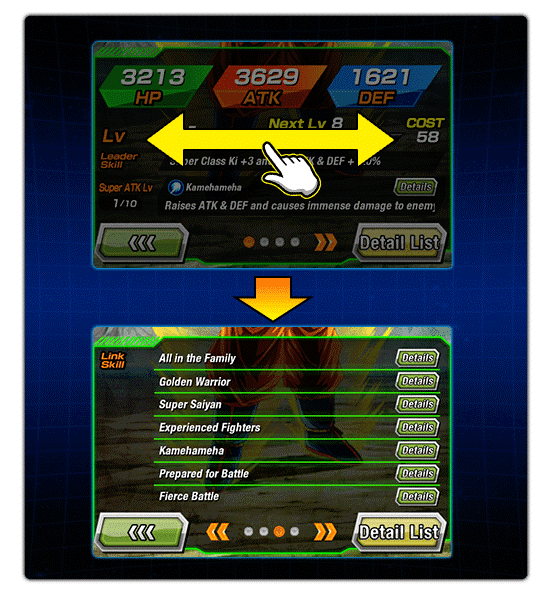 2. Changed the category of a certain character's Super Attack
- [God's Effortless Controlling Aura] Super Saiyan God Goku's Super Attack has been removed from the "Ki Blast" category.
3. Added a character to a Category
- [Observance of Pride] Super Saiyan God SS Vegeta has been added to the "Vegeta's Family" Category.
4. Adjusted user interface
5. Fixed some bugs
Please update the game through the App Store or Google Play.
* It is highly recommended to issue a Transfer Code or proceed with Facebook linking before updating.
* After the release of Update 4.2.2, you will not be able to log in to the game if it is not updated.
We hope you continue to enjoy playing Dragon Ball Z Dokkan Battle!