| | |
| --- | --- |
| | Update 4.3.2 Released! |
Mon 05/20/2019 02:00 am PDT

Dear Players,
Update 4.3.2 has been released!
The update details are as follows:
1. Added New Feature "Reward Boost".
- "Reward Boost" is a feature that increases the number of rewards obtained after clearing a stage.
- You can turn "Reward Boost" on or off at the screen where you select the stage difficulty.
- You can check the number of Reward Boost available for use at the home screen or the difficulty-selection screen.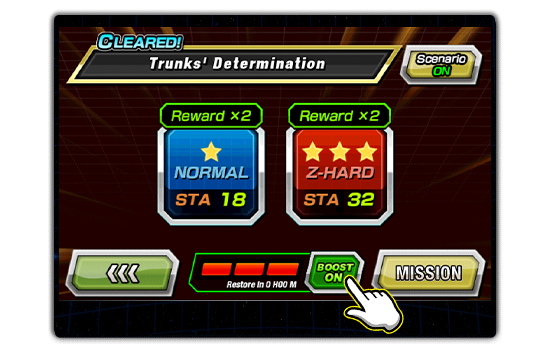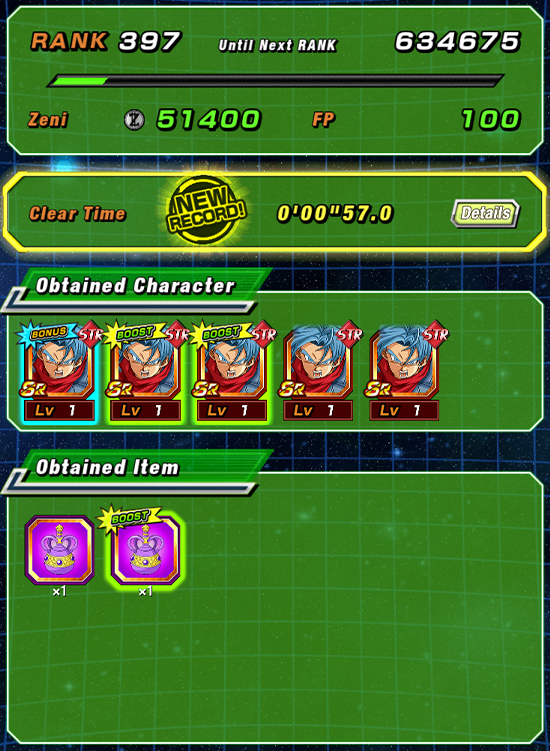 - The STA consumed will increase when using "Reward Boost".
- "Reward Boost" can only be used on stages that have already been cleared.
- "Reward Boost" cannot be used on certain stages.
- Please navigate the following path for more details on "Reward Boost": "Help" --> "How To Play" --> "Quest" --> "Reward Boost".
2. Optimized "Display Order" and "Filter".
- Added the options "Skill Effect" and "Link Skill" to "Filter" as well as adjusted certain layouts.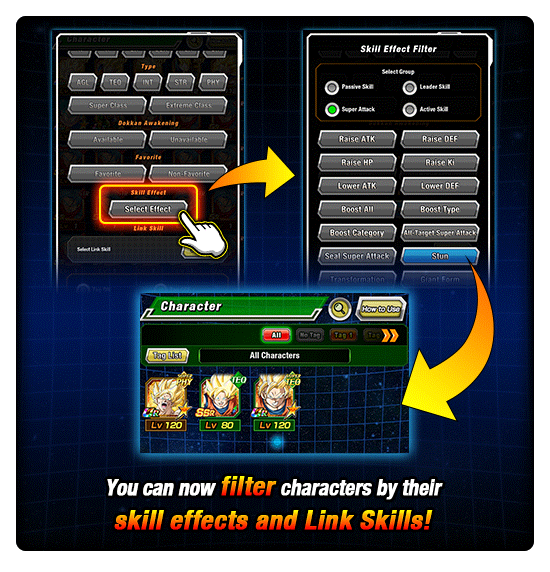 3. Optimized "Scouter".
- You can now check a character's details after Z-Awakening or Dokkan Awakening from the "Scouter" of Summon Events. In addition, you may also check the details of a character's Transformation or Active Skill.
- You can now check the Super Attack animation of Dokkan Awakened or Transformed characters.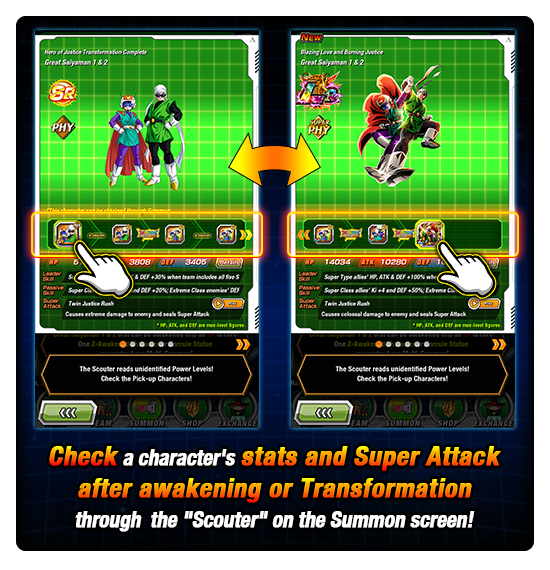 * This image is a sample.
Some characters' Super Attacks are currently unavailable for display.
Related fixes will be made in a future update.
4. Added a "NEW" indicator to Extreme Z-Battle.
- When at the selection screen for Extreme Z-Battle, Extreme Z-Battles that have never been challenged before will be marked with a "NEW" indicator.
- If you challenge an Extreme Z-Battle with a team that will face difficulty in clearing, a "DANGER" indicator will be displayed.
5. Optimized the display of items owned.
When checking items through "Team" --> "Items", items will not be displayed if the number owned is 0.
6. Fixed some bugs.
Please update the game through the App Store or Google Play.
* It is highly recommended to issue a Transfer Code or proceed with Facebook linking before updating.
* After the release of Update 4.3.2, you will not be able to log in to the game if it is not updated.
We hope you continue to enjoy playing Dragon Ball Z Dokkan Battle!