| | |
| --- | --- |
| | Update 4.6.1 Is Coming Soon! |
Mon 12/02/2019 10:30 pm PST

Update 4.6.1 will be released soon!
Here is the first-hand information on the new features:
- Simplified the process to sell Hercule Statues. Tap the "Select Hercule Statues" button to sell multiple Hercule Statues at once!
* Up to 99 characters can be sold at a time.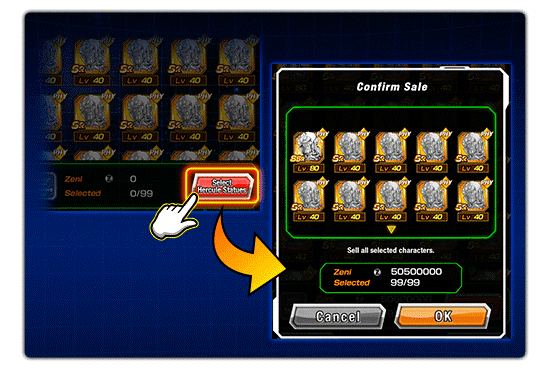 - Optimized the "Growth" menu. You will be able to access the "Reverse" and "Reverse Dokkan Awakening" pages directly from the "Growth" menu! The procedure for raising characters will be even smoother!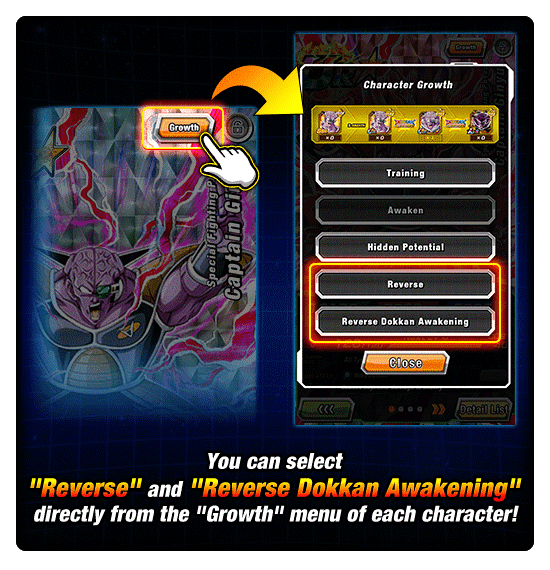 - Optimized Baba's Shop. You will be able to switch between different Treasures by swiping left or right under the "Treasure" tab at Baba's Shop!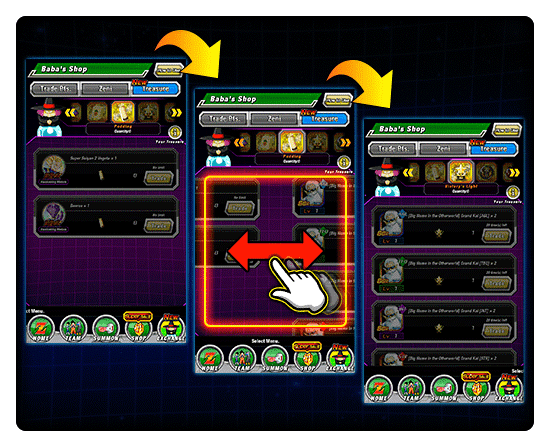 - Added certain summon animations. New animations will be added to the process of performing summons!
- Applied the "Tag" function to Ultimate Clash. The "Tag" function will be available in Virtual Dokkan Ultimate Clash! Selecting participants will become easier, making the process of joining the Ultimate Clash smoother!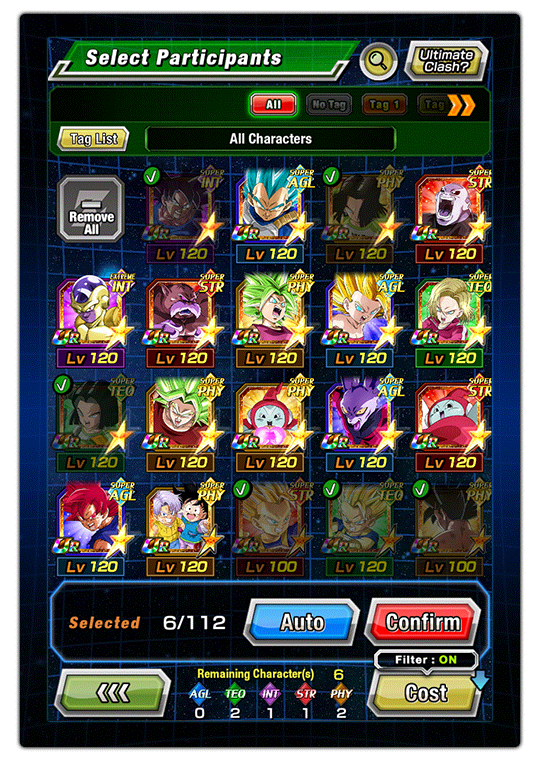 Stay tuned for update 4.6.1!
* Please note that any suspended game will be lost and cannot be resumed after updating to version 4.6.1.
* Please note that the update content and date of release are subject to change without prior warning.
We hope you continue to enjoy playing Dragon Ball Z Dokkan Battle!