| | |
| --- | --- |
| | Update 4.6.1 Released! |
Wed 12/04/2019 10:30 pm PST

Dear Players,
Update 4.6.1 has been released!
The update details are as follows:
1. Simplified the process to sell Hercule Statues.
You may select and sell multiple Hercule Statues at once by tapping the "Select Hercule Statues" button on the "Sell" page, which can be accessed from the "Team Menu".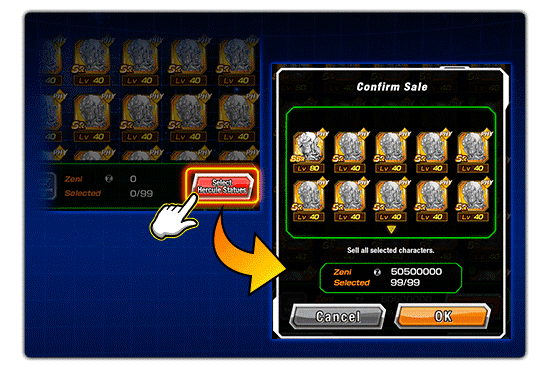 * Up to 99 characters can be sold at a time.
* Hercule Statues that are added to Favorite cannot be sold.
* The "Select Hercule Statues" button will not be displayed if you do not possess any Hercule Statues.
2. Optimized the "Growth" menu.
"Reverse" and "Reverse Dokkan Awakening" have been added to the "Growth" menu.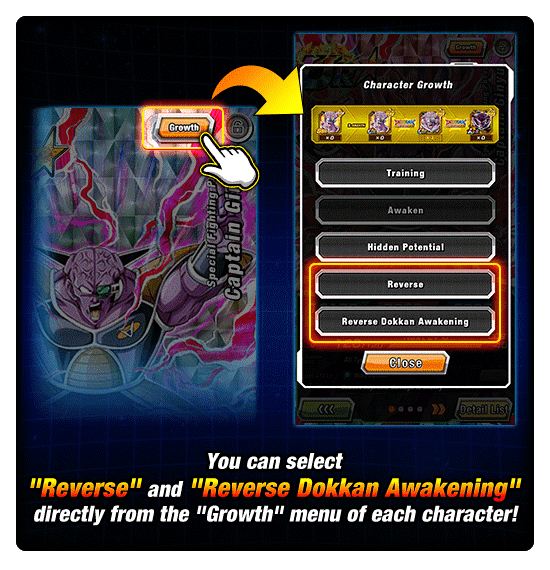 3. Optimized Baba's Shop.
You can switch between different Treasures by swiping left or right under the "Treasure" tab at Baba's Shop.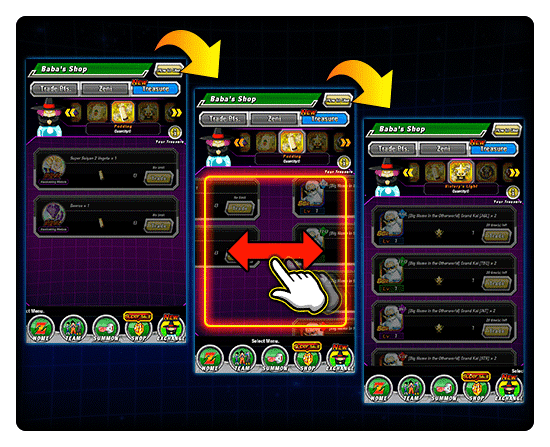 4. Added certain summon animations.
New animations have been added to the process of performing summons.
5. Applied the "Tag" function to Ultimate Clash.
You can now use the "Tag" function and search characters by name in Virtual Dokkan Ultimate Clash.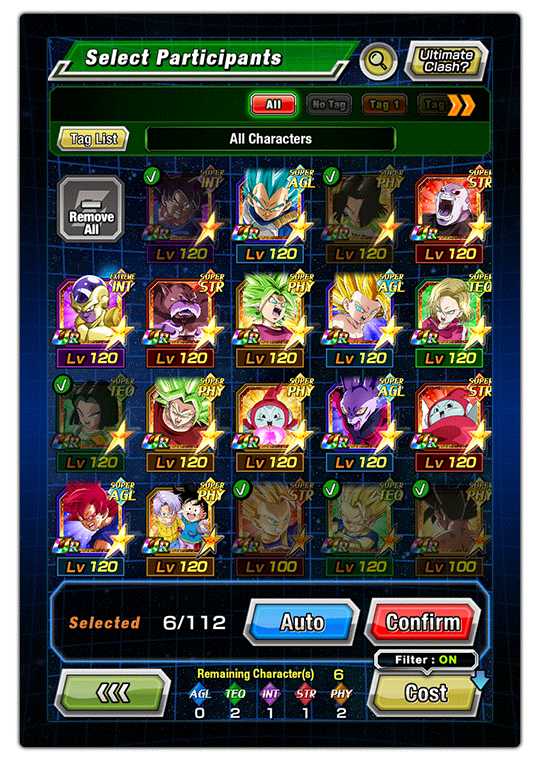 6. Optimized the display of announcements.
- Announcements are categorized into "Campaign", "Event" and "Other".
- New announcements will be indicated by a "NEW" tag.
7. Continued the effect inflicted on enemies after "Giant Form" wears off.
The effects inflicted on enemies via Super Attacks or Active Skills during the Giant Form state (including states such as Giant Ape and Rage) will still be effective after the state wears off.
* Please note that the effects from Passive Skills will not last.
8. Fixed some bugs.
* It is highly recommended to issue a Transfer Code or proceed with Facebook linking before updating.
* After the release of Update 4.6.1, you will not be able to log in to the game if it is not updated. Please update the game through the App Store or Google Play.
We hope you continue to enjoy playing Dragon Ball Z Dokkan Battle!