| | |
| --- | --- |
| | Upcoming Story Event Renewal! |
Fri 01/31/2020 10:30 pm PST

The Story Event "Fight Against Despair!" will soon be renewed!
Here is the first-hand information on the renewed event!

Event Details

You can recruit [Wanton Slaughter] Android #17 (Future) and [Willful Destruction] Android #18 (Future), who can both be Dokkan Awakened, to your team!


In addition, [The Future Bearer] Gohan (Future) can be Dokkan Awakened!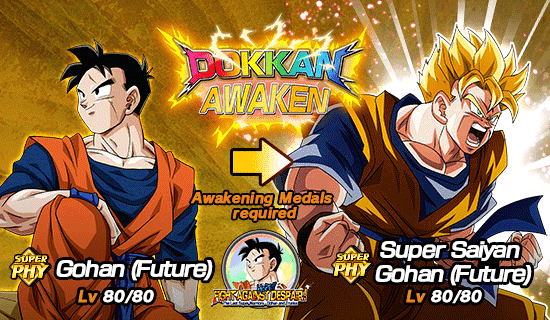 Stay tuned for the renewed event!

Event Period

Coming soon!
* After the renewal, you can obtain a Dragon Stone as a clear reward upon clearing each stage for the first time. You can still obtain Dragon Stones as clear rewards even if you have cleared the stages before the renewal.
* Please note that after the renewal, the original event will become unavailable. The renewed event will be added to the "Portal of Memories" after the event period ends.
* The restrictions on team formation in Stages 10 ~ 12 will be removed after the renewal.
* Please note that the event content and dates are subject to change without prior warning.
We hope you continue to enjoy playing Dragon Ball Z Dokkan Battle!