| | |
| --- | --- |
| | Information on Extreme Z-Awakening! |
[Umpire of Annihilation] Beerus can now be Extreme Z-Awakened! Collect the required Awakening Medals through Extreme Z-Battle!
Sun 02/16/2020 10:30 pm PST

[Umpire of Annihilation] Beerus can be Extreme Z-Awakened starting from 2/16 (Sun) PST!
Participate in the ongoing Extreme Z-Battle to collect the required Awakening Medals!

Extreme Z-Awakening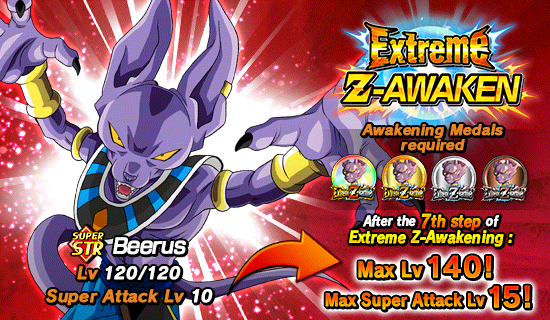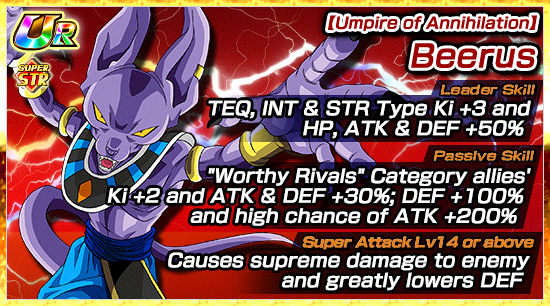 Dokkan Awaken [Irreversible Judgement] Beerus into [Umpire of Annihilation] Beerus, and use the Awakening Medals obtained from the Extreme Z-Battle "Devastating Punishment Beerus" to Extreme Z-Awaken him!
* Please check the corresponding announcement for more information on Extreme Z-Battle.
We hope you continue to enjoy playing Dragon Ball Z Dokkan Battle!