| | |
| --- | --- |
| | The Strongest Rivals! |
Story Event is on! Come collect Awakening Medals!
View Event
Tue 10/12/2021 11:30 pm PDT

Event Period

10/12 (Tue) 22:30 ~ 10/27 (Wed) 21:59 PST
* Caution: Event Times in Dokkan Battle are listed in Pacific Standard Time (PST) instead of Pacific Daylight Time (PDT).

Story

A shocking truth had been discovered... Frieza had a brother! After learning that Frieza was defeated by a Saiyan from Earth, Cooler, Frieza's brother, appeared with overwhelming power before Goku and the others to reclaim his family's honor! In front of Cooler's dominating power, Goku's rage allowed him to break his limit...!

Stage Details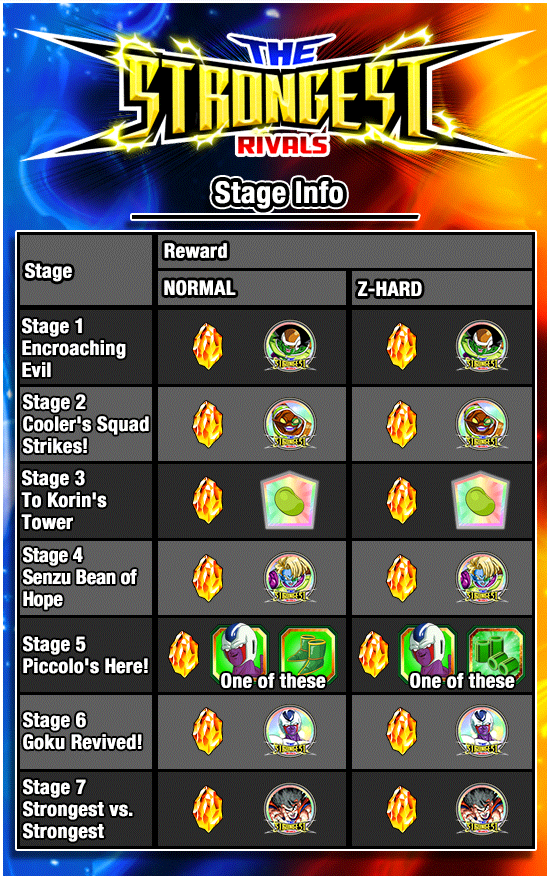 Event Details

There is a chance to recruit [Evil Scorn] Cooler to your team in Stage 5!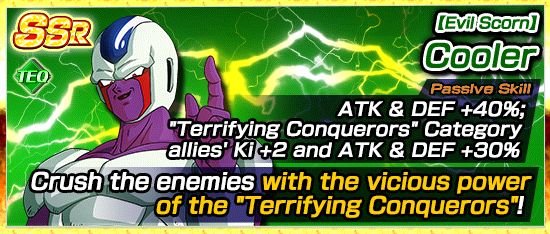 Event Tips

- Build your team with characters from the "Wicked Bloodline" Category! The more characters from the "Wicked Bloodline" Category on your team, the higher your chance of obtaining bonus rewards in this event!
Also, the higher the Rarity of characters from the "Wicked Bloodline" Category, the higher the chance for you to get bonus rewards!
Cooler that can be recruited from this event belongs to the "Wicked Bloodline" Category! Include him on your team to increase your chance of getting bonus rewards!
* Raising characters' Rarity through Z-Awakening will not increase the chance of obtaining bonus rewards.

Dokkan Awakening

[Coldhearted Invasion] Cooler can be Dokkan Awakened with the Awakening Medals obtained in this event!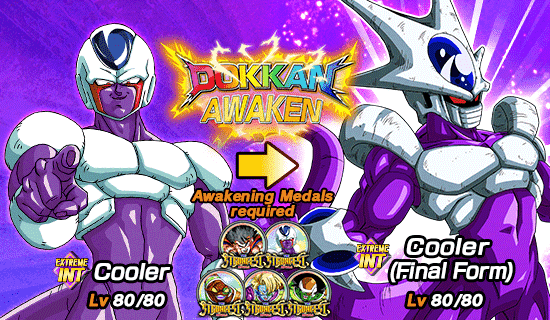 Other Rewards

One Dragon Stone will be rewarded for clearing each stage from Stage 1 to Stage 7 on NORMAL or Z-HARD. (14 Dragon Stones are available in total.)
* Obtaining Dragon Stones as a clear reward can only be done once.

Missions

"Special Missions" are available in this event! Complete the missions to get rewards!
* Please go to "Special Missions" for more details.
* Please note that the event content and dates are subject to change without prior warning.
We hope you continue to enjoy playing Dragon Ball Z Dokkan Battle!