| | |
| --- | --- |
| | Update 4.8.4 Released! |
Wed 03/11/2020 05:00 pm PDT

Update 4.8.4 has been released!
The update details are as follows:
1. Added another method for conducting data transfers.
You can now transfer your game data via the following method: - Google Account Linking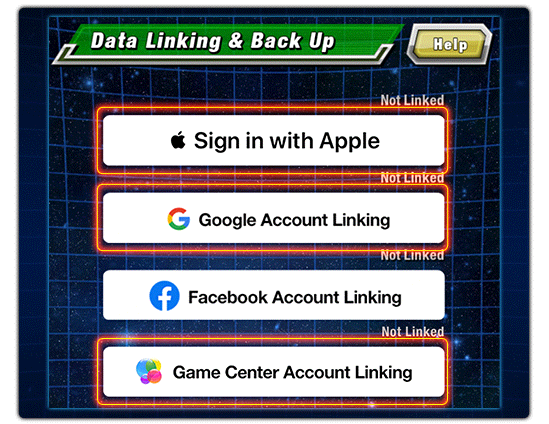 * Transfer Codes can no longer be created. Transfer Codes created in the past can still be used to transfer data.
2. Optimized the process to accept friend requests, unfriend friends and send friend requests.
- Tap the "Edit" button to accept the selected requests or unfriend the selected friends.
- Adjusted the displayed contents in Friend Requests.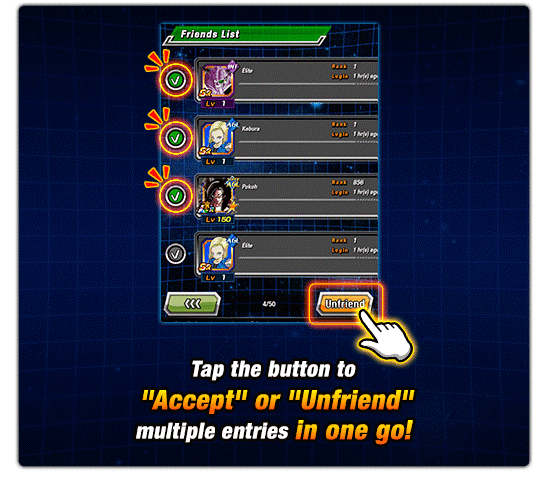 3. Added "Animation Brightness Setting".
- You can now change the brightness setting of animations to reduce the strain on your eyes while playing at night or in a dark environment, or lessen discomfort due to any flashing or excessive brightness.
- Please navigate the path "Menu -> Options -> Animation Brightness" and select "Dark" if you wish to enable this setting.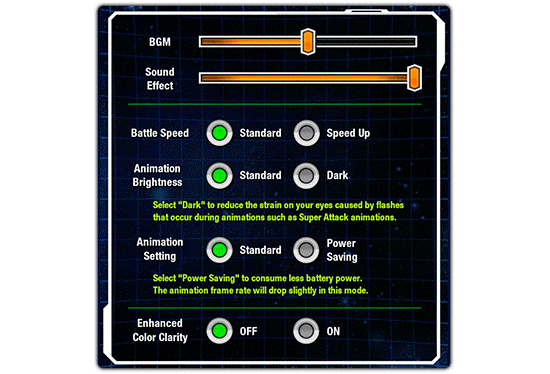 Note

If you start to experience strain on your eyes or body, you should stop your play session, regardless of the brightness setting.
4. Adjusted the K.O. animations of certain characters.
The brightness of the following characters' K.O. attack animations has been increased. - [All-or-nothing Punch] Goku (Youth) - [Awakened True Power] Super Saiyan 2 Gohan (Youth) - [Resilient Will to Protect the Future] Super Saiyan Trunks (Future)
* The brightness of future characters' K.O. attack animations will also be increased.
5. Adjusted User Interface.
6. Fixed some bugs.
Please update the game through the App Store or Google Play.
* After the release of Update 4.8.4, you will not be able to log in to the game if it is not updated.
We hope you continue to enjoy playing Dragon Ball Z Dokkan Battle!