| | |
| --- | --- |
| | Fusion Android Born of Hatred! |
Reign victorious against the merciless androids!
View Event
Thu 05/07/2020 11:30 pm PDT

The merciless androids who are determined to exterminate their target!
Confront their overflowing power born of hatred!

Event Details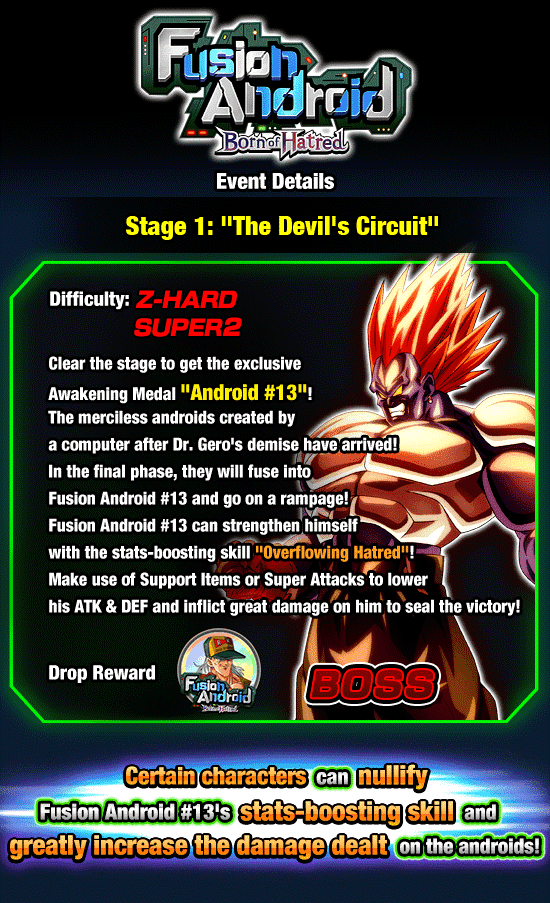 * Please tap the "Character" button to check the detailed character list.
* The enemy characters possess a damage reduction skill in every phase.
Android #13 who appears in Phase 2 can nullify stunning effects, and will be able to nullify Super-Attack-sealing effects starting from Phase 3!
In Phase 4, Fusion Android #13 will show up! His stats will be further boosted, making him a tougher enemy!
Take on Fusion Android #13 with everything you've got!

Boss Type Information

- Phase 1 Extreme STR Type Extreme PHY Type
- Phase 2 Extreme INT Type
- Phase 3 Extreme STR Type
* "Z-HARD" difficulty will conclude at Phase 3.
- Phase 4 Extreme AGL Type

Dokkan Awakening

[Programmed Hatred] Android #13 can be Dokkan Awakened with the Awakening Medals obtained from this event!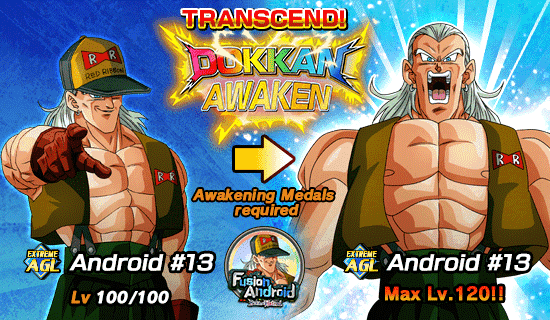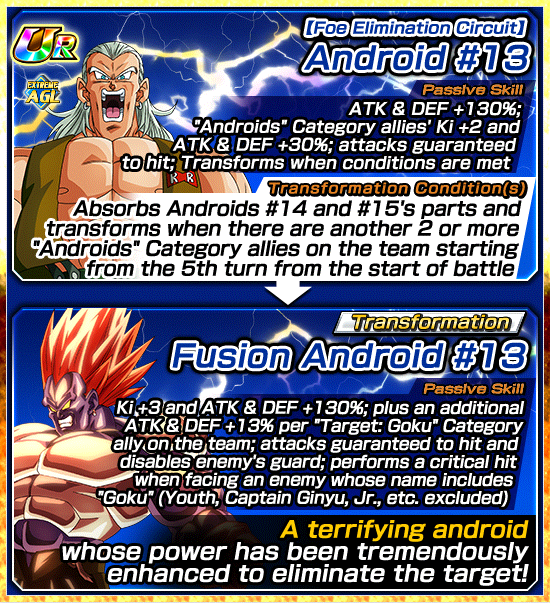 * "Attacks guaranteed to hit", which is one of the Passive Skill effects of [Programmed Hatred] Android #13 and [Foe Elimination Circuit] Android #13 (post-transformation included), allows characters to nullify enemy characters' evasion skills. This effect does not apply to enemies who nullify attacks by activating skills such as barriers.
[Unwavering Will] Trunks (Teen) can also be Dokkan Awakened!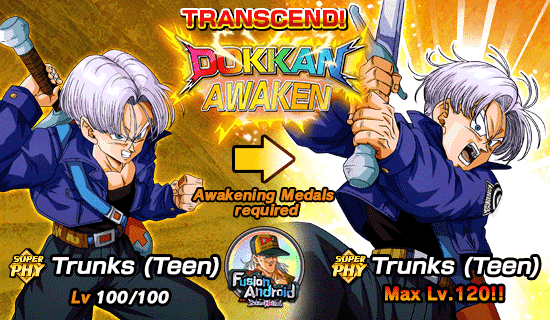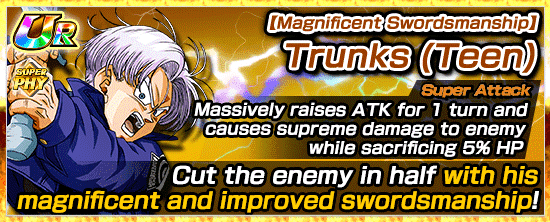 Other Rewards

One Dragon Stone will be rewarded for clearing each difficulty in Stage 1. (2 Dragon Stones are available in total.)
* Obtaining Dragon Stones as a clear reward can only be done once.

Event Period

22:30 PST on Sundays ~ 22:29 PST on Mondays 22:30 PST on Fridays ~ 22:29 PST on Saturdays
* Caution: Event Times in Dokkan Battle are listed in Pacific Standard Time (PST) instead of Pacific Daylight Time (PDT).
* During special campaigns, this event may be available outside of the time listed above.
* Please note that the event content and dates are subject to change without prior warning.
We hope you continue to enjoy playing Dragon Ball Z Dokkan Battle!