| | |
| --- | --- |
| | Update 4.11.1 Released! |
Wed 08/19/2020 11:00 pm PDT

Update 4.11.1 has been released!
The update details are as follows:
1. Added the new feature "Link Skill Level".
The feature "Link Skill Level" has been implemented. As a Link Skill's level is raised, the Link Skill will receive an effect boost or acquire an additional effect. A Link Skill's level has a certain chance of being raised after you win a battle.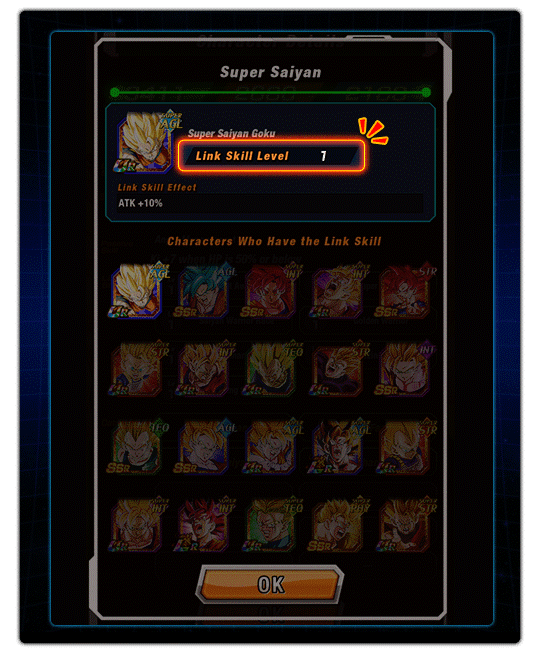 * Please note Link Skill levels will not be raised even if you win a battle in certain events, such as Extreme Z-Battle.
* For more information on Link Skill level, please check the announcement "Introduction to the New Feature of Link Skills" or navigate the following path: "Help --> How to Play --> Characters --> Link Skills"
* Certain Link Skills' effects have been adjusted along with the implementation of this feature. Please check the announcement "Adjustments to Certain Link Skills" for more information.
2. Optimized the display of certain details in battle.
- Characters' Skills and the Activated Skills You can check a character's Passive Skill, Active Skill and Link Skills by tapping and holding the character icon. Link Skills that are activated will have a brighter background.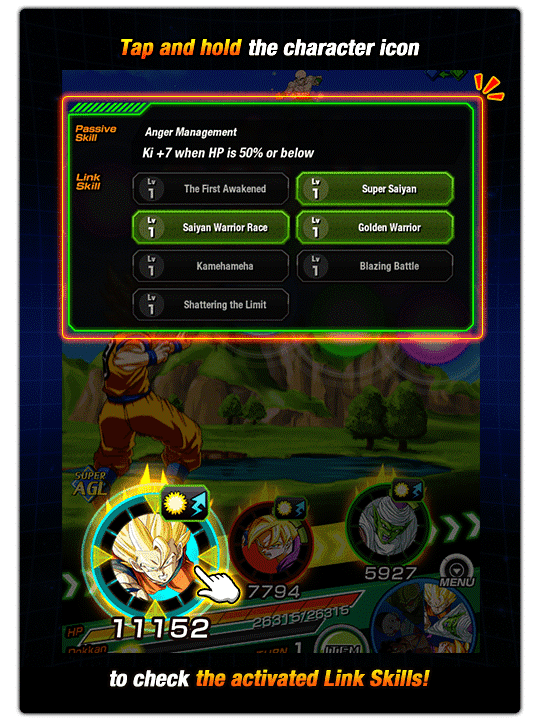 - Enemy Skills and Enemy Status You can check an enemy's skills and status by tapping and holding the enemy character icon.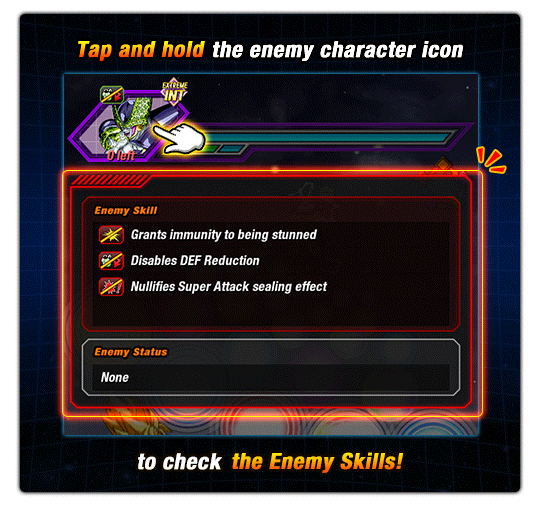 - Display of the Number of Turns The number of turns will be displayed on the battle screen.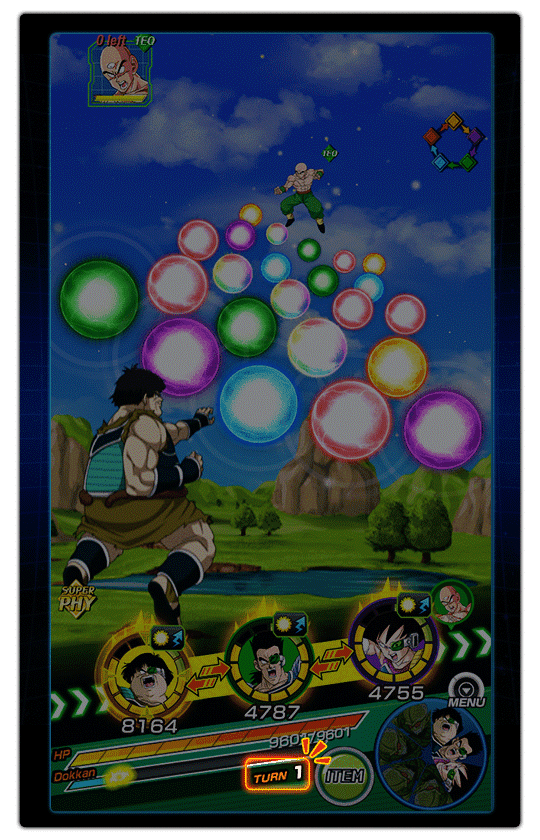 * Turns passed during Giant Form state will not be counted.
* Adjusted how certain settings operate during the Giant Form state.
3. Added the new battle mode "Explosive Chain Battle".
Added a new battle mode where you aim to reach new high scores by cooperating with characters borrowed from friends or guests to deal damage to the enemy.
Please stay tuned for the upcoming event.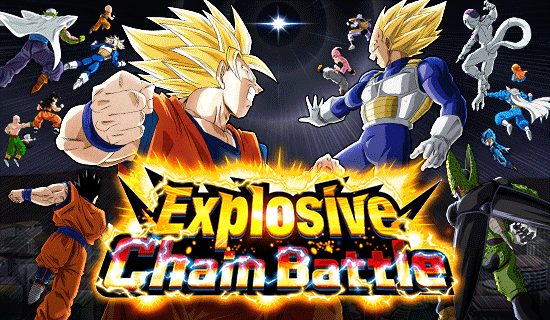 * For more details on this new mode, please check the announcement that will be released when the event becomes available.
4. Added the new feature "Secret Treasure Chest".
"Secret Treasure Chest" has been added to Baba's Shop. You can exchange for Secret Treasure Chests and open them up with a certain Treasure Item.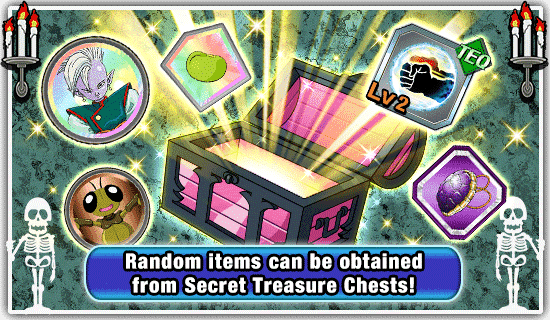 Secret Treasure Chests will become available at Baba's Shop in the near future.
* Further information on this feature will be updated in the "How to Use" page at Baba's Shop.
5. Optimized the "Category Filter".
The options "Full Match" and "Partial Match" are now available when you intend to filter characters by Categories, which makes it easier to search for characters.
6. Adjusted the brightness of animations.
The brightness of certain characters' animations has been adjusted.
7. Adjusted certain sound effects.
8. Adjusted the user interface.
* Currently, certain user interfaces shown in "Master Roshi's Tips" are inconsistent with the actual user interfaces in the game. This will be fixed in a future update.
9. Fixed some bugs.
* Please note that any suspended game will be lost and cannot be resumed after updating to version 4.11.1.
Please update the game through the App Store or Google Play.
* After the release of Update 4.11.1, you will not be able to log in to the game if it is not updated.
We hope you continue to enjoy playing Dragon Ball Z Dokkan Battle!