| | |
| --- | --- |
| | New Story Event Coming Soon! |
Tue 08/25/2020 11:30 pm PDT

Story

Gohan had received an immense boost in strength after the Elder Kai awakened his latent potential.
Suppressed by Gohan's overwhelming power, Majin Buu detonated himself and hid away.
However, he reappeared before Gohan and the others an hour later without having any apparent changes. What on earth did Majin Buu have in mind...?

Event Details

Recruit new SSR [Revival for the Entire Universe] Goku and [The Surviving Savior] Hercule to your team!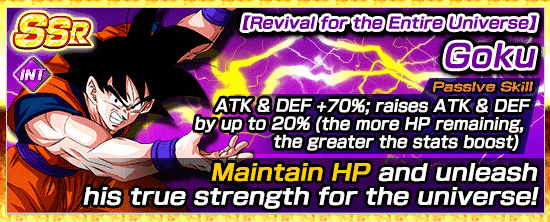 Stay tuned for more information on the new Story Event!

Event Period

Coming soon!
* Please note that the event content and dates are subject to change without prior warning.
We hope you continue to enjoy playing Dragon Ball Z Dokkan Battle!