| | |
| --- | --- |
| | New Stage of Dokkan Event! |
Tue 11/03/2020 10:30 pm PST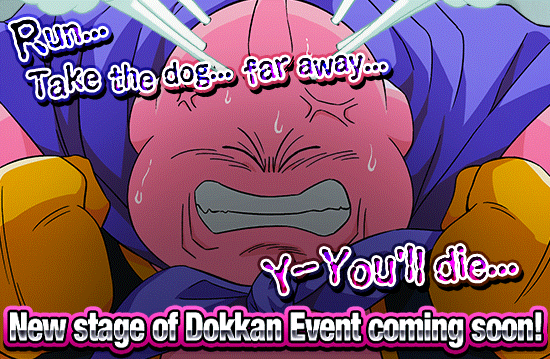 The Majin's overflowing rage has given birth to another Majin!
Confront the ever-transforming fearsome power!
Stay tuned for more information on the upcoming new stage!

Note

The event "The Terrifying Transforming Majin" will be temporarily unavailable during the following period due to preparations for the new stage.

Preparation Period

Starting from 11/5 (Thu) PST
* Caution: Event Times in Dokkan Battle are listed in Pacific Standard Time (PST) instead of Pacific Daylight Time (PDT).
* Please note that the event content and dates are subject to change without prior warning.
We hope you continue to enjoy playing Dragon Ball Z Dokkan Battle!