| | |
| --- | --- |
| | Update 4.12.0 Released! |
The changes listed in the "What's New" section on the stores are inconsistent with the actual changes. Please check this announcement for the update details.
Thu 11/05/2020 04:00 pm PST

Update 4.12.0 has been released!
The update details are as follows:
1. Optimized the information displayed while collecting Ki Spheres in battle. You can check the number of Ki that can be obtained while confirming the route.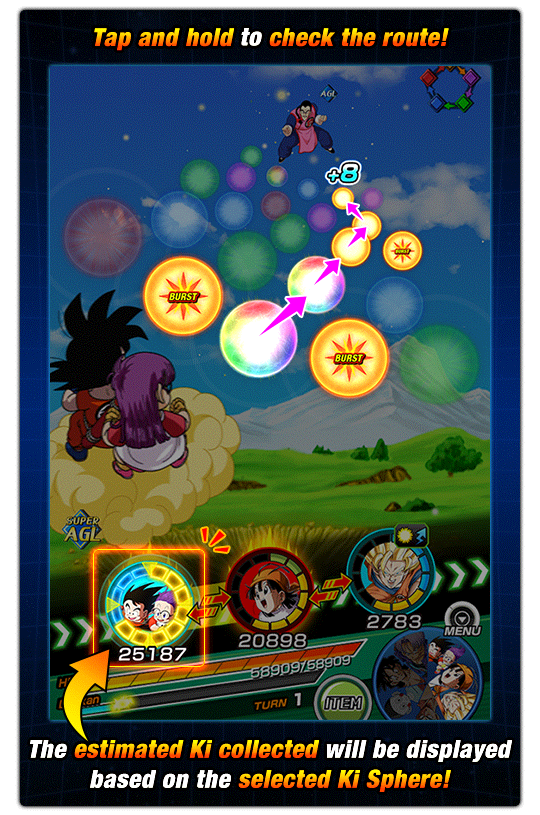 2. Optimized the "Character" page. Characters who cannot be added to teams will no longer take up character slots! In addition, the "Character" page has been separated into the sections "Can Add to Teams" and "Can't Add to Teams", which makes it easier to browse the list!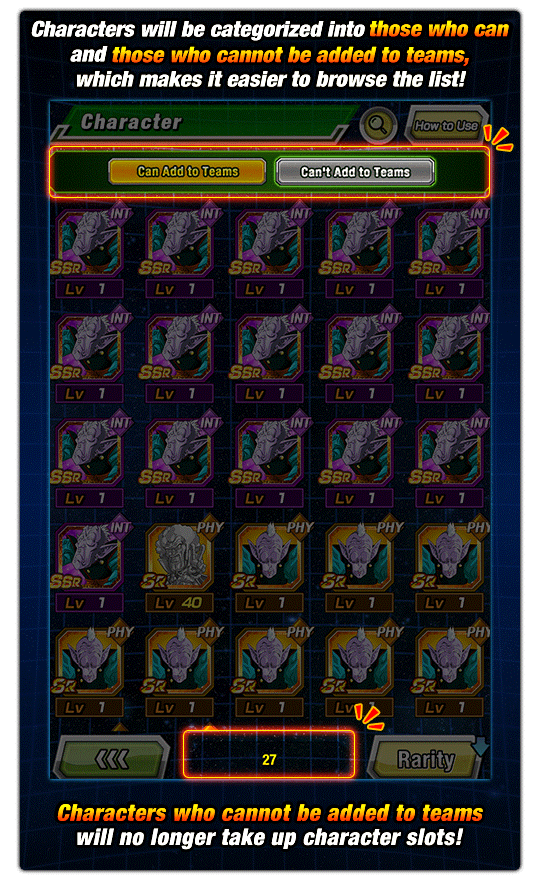 * After the update, characters who cannot be added to teams will be removed from the list of Favorite characters if they had been added to "Favorite".
3. Optimized the display of the unlocking conditions of Extreme Z-Areas. The list of unlocking conditions will be displayed upon tapping on an Extreme Z-Area that has not been unlocked. You can access the listed stage by tapping it on the list of unlocking conditions.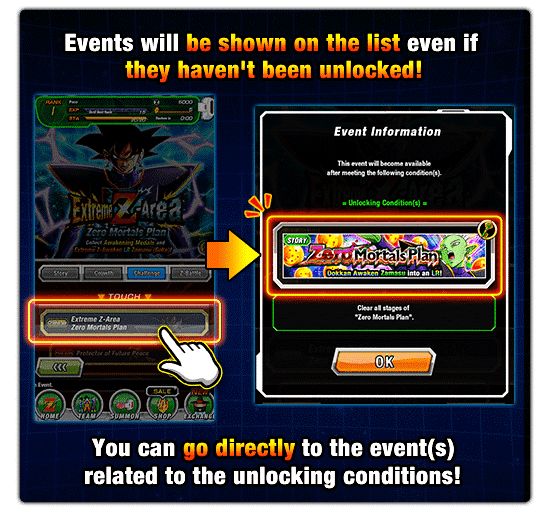 4. Implemented EX Skill Orbs. Different from the usual Skill Orbs, EX Skill Orbs will not disappear when being replaced. EX Skill Orbs will become available later.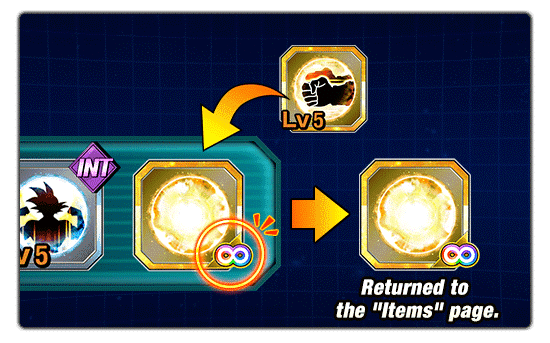 * Please note when you replace a usual Skill Orb with an EX Skill Orb, the usual Skill Orb will disappear.
* Please navigate the following path for more information on Skill Orbs: "Menu --> Help --> How to Play --> Skill Orbs"
5. Fixed some bugs.
* Please note that any suspended game will be lost and cannot be resumed after updating to version 4.12.0.
Please update the game through the App Store or Google Play.
* After the release of Update 4.12.0, you will not be able to log in to the game if it is not updated.
We hope you continue to enjoy playing Dragon Ball Z Dokkan Battle!