| | |
| --- | --- |
| | Festival-Exclusive Characters Arrive! |
The festival-exclusive character Super Saiyan 3 Goku [SSR] is here! 3 Times Only! "50 Million Global DLs Reached!" Summon also available now!
View Summon
Thu 05/05/2016 12:15 am PDT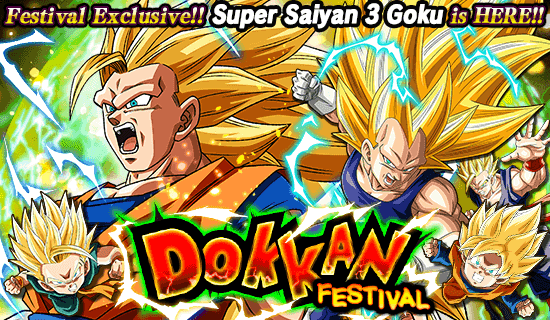 4 new characters including Super Saiyan 3 Goku [SSR] and Super Saiyan 3 Vegeta [SSR] are available now! Grab this chance to obtain these overwhelmingly destructive characters! Also, to celebrate the 50 million global downloads milestone, the 3 times only "50 Million Global DLs Reached!" Summon is available during this event! Perform a Multi-Summon with ONLY 30 Dragon Stones now! One SR or Higher GUARANTEED per Multi-Summon! *The discount Summon with 30 Dragon Stones can only be performed 3 times and will not be displayed after the quota is used up.
Festival-Exclusive Characters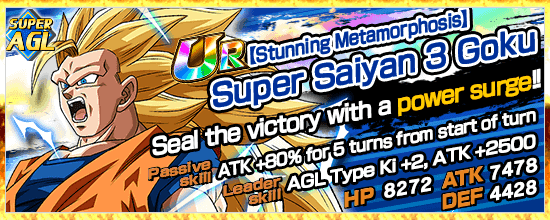 * The remaining turns of [Stunning Metamorphosis] Super Saiyan 3 Goku's passive skill's effect can be carried over to the next battle. For example, if there's still 1 turn left for the effect of "ATK +80%" at the end of a battle, that 1 turn will be carried over to the next battle. So you will start your next battle with the "ATK +80%" effect for 6 turns.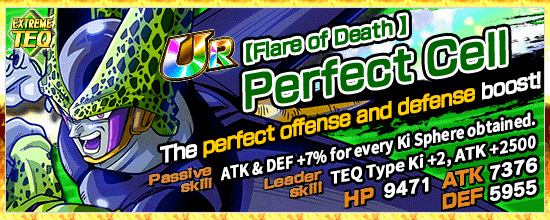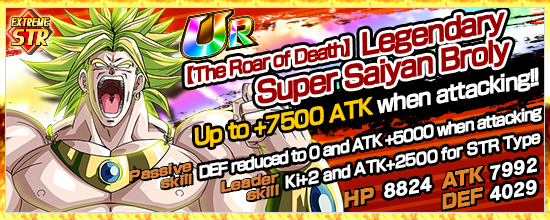 *The three above characters are festival-exclusive in Dokkan Festival.
New Characters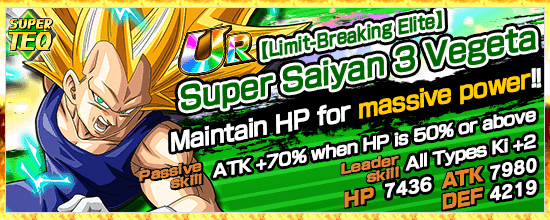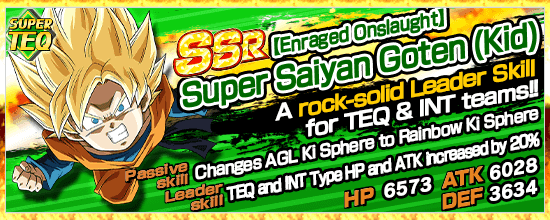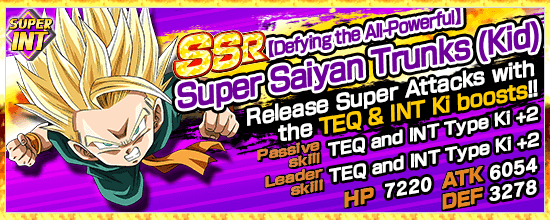 Event Period
05/05 (Thu) 00:30 ~ 05/16 (Mon) 23:59 PST *Caution: Event Times in Dokkan Battle are listed as Pacific Standard Time (PST) and not Pacific Daylight Time (PDT). *Above are the maximum stats of the characters after Z-Awakening. *The Summon rate for each character is different. *You can tap the Character List on the top-left corner of the Summon page to check the complete list of available characters. *If you choose the same character as your Training Partner, your Super Attack Lv. will increase and your Super Attacks will be powered up! * Please note that event dates are subject to change without prior warning. We hope you continue to enjoy playing Dragon Ball Z Dokkan Battle!