| | |
| --- | --- |
| | The 7th "Virtual Dokkan Ultimate Clash"! |
The Awakening Medal "Flying Nimbus" is available at Baba's Shop! Use UR or LR characters to participate in the Ultimate Clash!
Wed 04/17/2019 11:30 pm PDT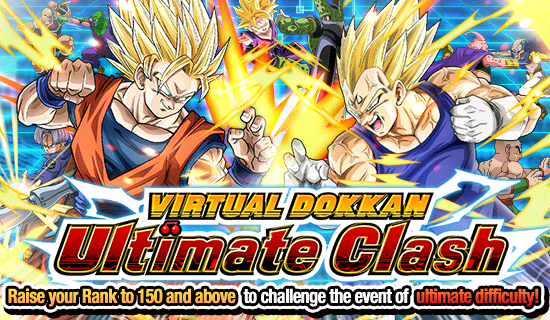 The enemies' Type will be different from the previous Ultimate Clash!
Challenge the formidable foes with everything you've got!

Treasure Item

In "Virtual Dokkan Ultimate Clash", you will be rewarded with the Treasure Item "Battlefield Memory" upon clearing stages for the first time or completing missions!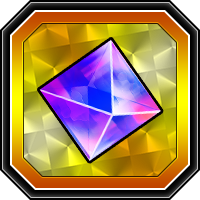 Missions

Special Missions will be available during the event period! Complete the missions to get rewards!
You can get the Treasure Item "Battlefield Memory" from the Weekly Missions that reset at 16:00 PST on Sundays!
Complete the Weekly Missions to get up to 6000 "Battlefield Memory"!
* Please check the main page of Ultimate Clash for more details on the missions. * An exclamation mark will be shown on the "Ultimate Clash" icon if the following missions are not completed. - Enter an Ultimate Clash. - The three Weekly Missions
= Baba's Shop =
Starting from this Ultimate Clash, the Awakening Medal "Flying Nimbus" that was only obtainable by completing the Time Attack Missions from "Supreme Kai's Trial" will be available at Baba's Shop!
Use the collected "Battlefield Memory" to recruit characters and exchange for luxurious rewards!

Featured Characters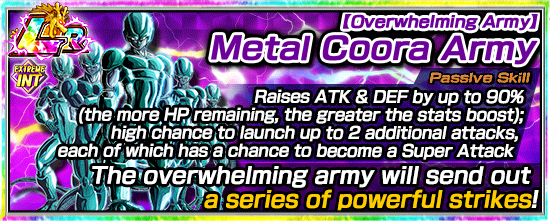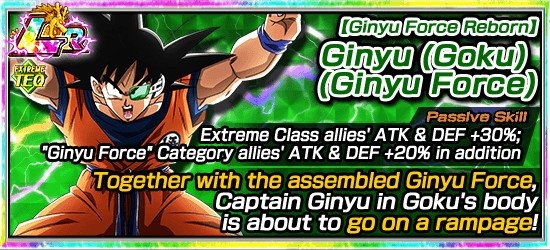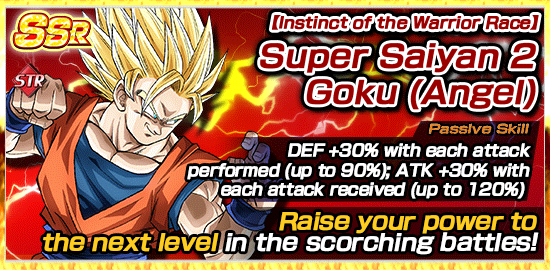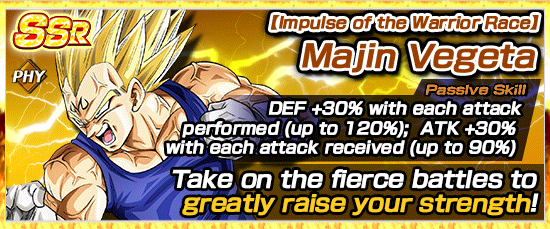 - Character that can be Dokkan Awakened into an LR
[A Reliable Captain] Captain Ginyu can be Dokkan Awakened into an LR with "Ultimate Clash Medals" obtainable from Baba's Shop, reaching the maximum level of 150!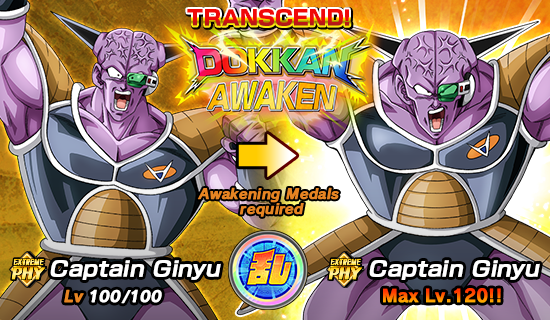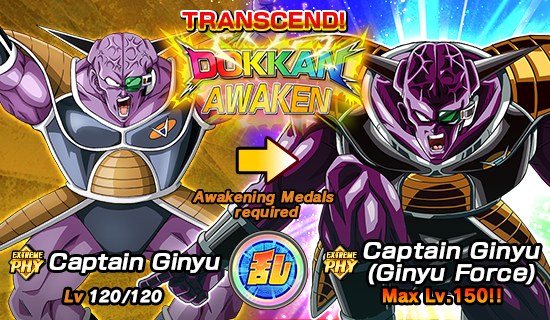 Event Details

Challenge "Virtual Dokkan Ultimate Clash" with up to 100 UR or LR characters!
* You can challenge the event with less than 100 UR or LR characters.
In addition, STA is not required when challenging this event, so take on the stages as many times as you want!
Join Ultimate Clash with lots of allies!

How to join

This event requires Player Rank to be 150 or above! Tap the "Start" button on the main page to access the menu that contains the icon of Ultimate Clash!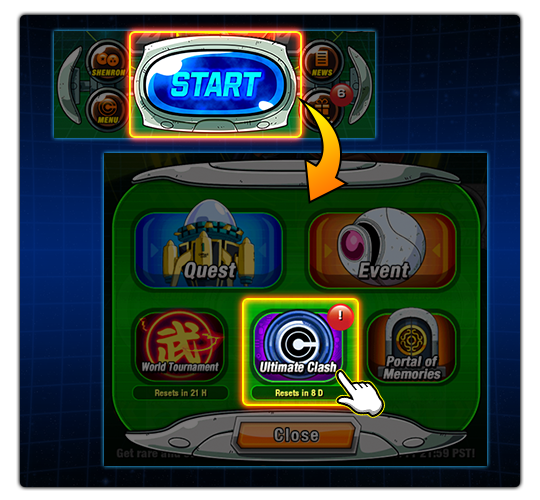 Battles

After defeating each enemy that appears around the "?" tile, the Boss will show up on the "?" tile! Clear the LEVEL and get rewards by defeating the boss!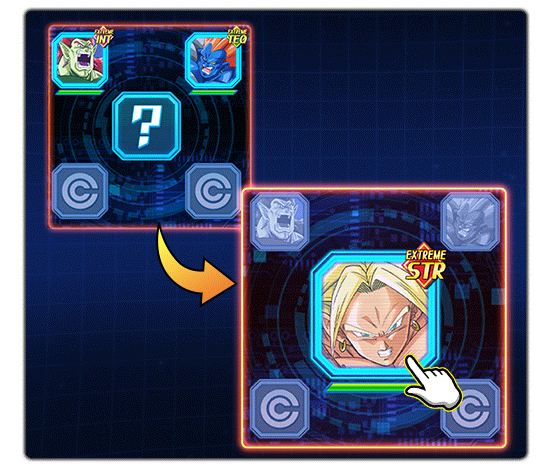 You won't be able to select a Friend's character as sub-leader in Ultimate Clash. Instead, you may choose one of your own to be the sub-leader and activate your character's Leader Skill!
You can't use Support Items in Ultimate Clash, and therefore characters' skills and the combinations between them are important!
Form a team with 7 of your characters including the sub-leader and take on powerful enemies!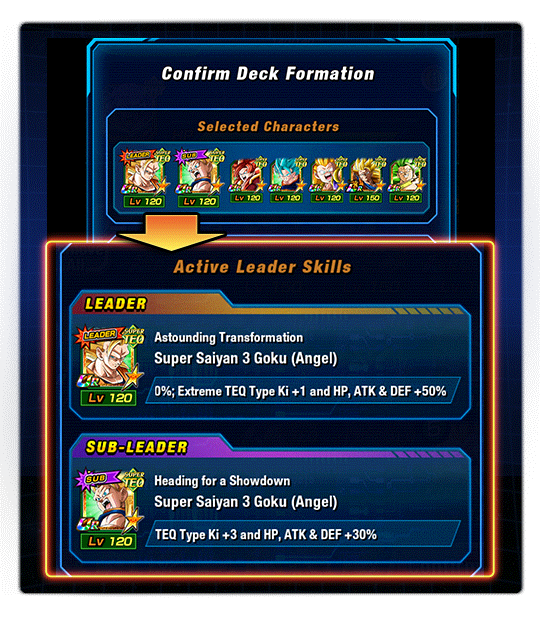 Enemies from Ultimate Clash are formidable! Please note that when challenging a stage, you will not be able to use characters who have joined the battle before!
Arrange characters strategically according to the stage you are going to challenge!
Even when you lose a battle, you can continue to challenge the stage if you still have other characters left!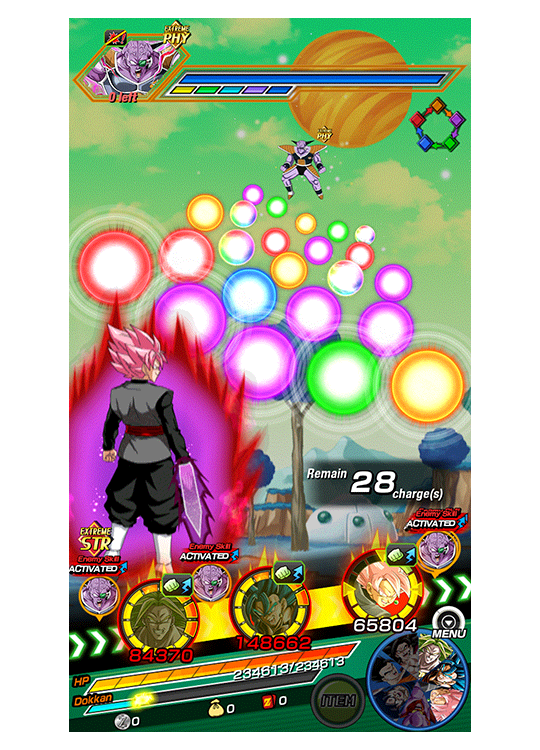 * If the enemy restores more HP than the damage received, the damage dealt will be displayed as a negative number.

Event Period

4/17 (Wed) 22:30 ~ 5/20 (Mon) 22:29 PST
* Caution: Event Times in Dokkan Battle are listed in Pacific Standard Time (PST) instead of Pacific Daylight Time (PDT).
* Please note that the event content and dates are subject to change without prior warning.
We hope you continue to enjoy playing Dragon Ball Z Dokkan Battle!